The Design Home is reader-supported. When you buy through links on our site, we may earn an affiliate commission.
by Savannah Phillips
Finding a gift for the sculptor in your life doesn't have to be hard — even if you don't understand their art form at all. You don't have to know a thing about sculpting to choose a great present for this type of artist. We've done all the legwork for you, finding gifts that will be appreciated by both beginners and established talents.
Better yet, our curated list of 20 gifts for sculptors encompasses a wide range of budgets, so you'll find one that fits into yours.
Top Features:
Durable tools
Comfortable grip
Wide variety of tools
The ARTEZA pottery and polymer tool set is a premium set that can replace old mismatched, uncomfortable, or broken tools for the experienced sculptor. For beginners, this set includes all of the essentials to start sculpting.
This tool set is extremely durable and comfortable, so it can be the only tool set an artist may need. One complaint a few reviewers had is that the wood handles on some of the tools could have been smoother. 
View ARTEZA Pottery and Polymer Clay Tool Set on Amazon
Top Features:
No baking required
Non-toxic, natural material
Easy to use for a variety of projects
Most of us don't have a kiln readily at our disposal, so this air-dry clay is essential to start any project when you don't have the firing capability. Using air-dry clay can be a more accessible material for sculptors.
This air-dry clay can come in a variety of different sizes and colors based on the specifics of the project at hand. When gift-giving, you may not know exactly what projects this clay will be used for, but that's okay since it can be painted by the sculptor to whatever color they desire for their project.
View Air Dry Clay on Amazon
Top Features:
Easy-to-bend wire to shape as needed
Includes stand
Serves as reference tool for drawing humans
An armature wire figure is a great gift for a sculptor to begin their first or seven hundredth figure sculpture. It gives structure to the sculpture as well as a bit of an outline to work with when beginning.
The Jack Richeson armature wire can be used more than once if the sculptor is just practicing. The wire is stain-free so it can be reused as many times as you would like. It's great for teaching the proportions of the human figure, although some reviewers noted they had issues with slippage while working with it.
View Adjustable Armature Wire Figure on Amazon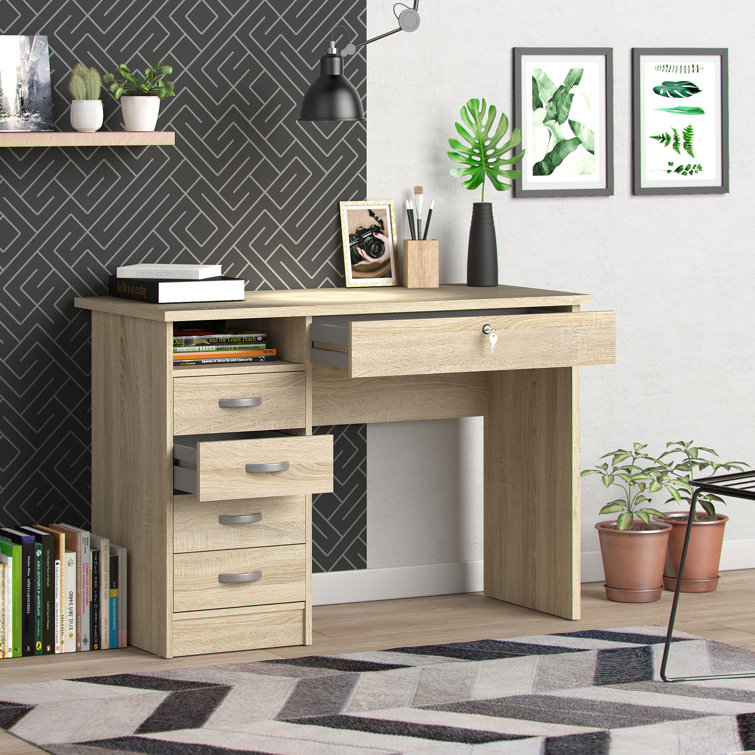 Top Features:
Lockable storage drawers
Interactive assembly instructions
Multiple finish selections
Artists need somewhere to create and somewhere to store all the items they need. Getting an attractive and functional desk such as the Anoka desk is a win-win situation. It's a good pick for teenagers who love to sculpt, but also need a place that doubles as a spot to do their homework.
With the finished back and multiple drawers, this desk is sturdy enough for a sculptor to put some muscle into their work. There is also a decent amount of surface space for a sculptor to spread out with all their needed supplies.
View Anoka Desk on Wayfair
Top Features:
Helps teach sculpting techniques
Helpful pictures and illustrations
Step-by-step instructions
Whether shopping for an experienced sculptor or a beginner, Ceramic Sculpture: Making Faces is a thoughtful, helpful present that can elevate their skill level. Any artist can use this as an inspiration or a nudge in a new direction.
When sculpting, it is often helpful for the artist to follow some tips and tricks to get the details exactly right. Sometimes it can be difficult to start a new piece or figure out a better method without guidance, and this book can help with that. Ceramic Sculpture: Making Faces can teach both the basics and the defined details.
View Ceramic Sculpture: Making Faces Book on Amazon
Top Features:
Can be baked in a conventional oven
Non-toxic
Non-fragrant
In contrast to air dry clay, polymer clay requires baking for it to harden into its final form. Luckily, this can be done with the standard kitchen oven, so there is not any special equipment your sculptor may need.
This polymer clay set includes a lot of different colors that allow for creative projects. Some buyers noted though that you don't get a lot of each color and that this clay is stickier than what they're used to working with. Overall, this clay might be best suited for beginners. 
View TEMONING Polymer Clay on Amazon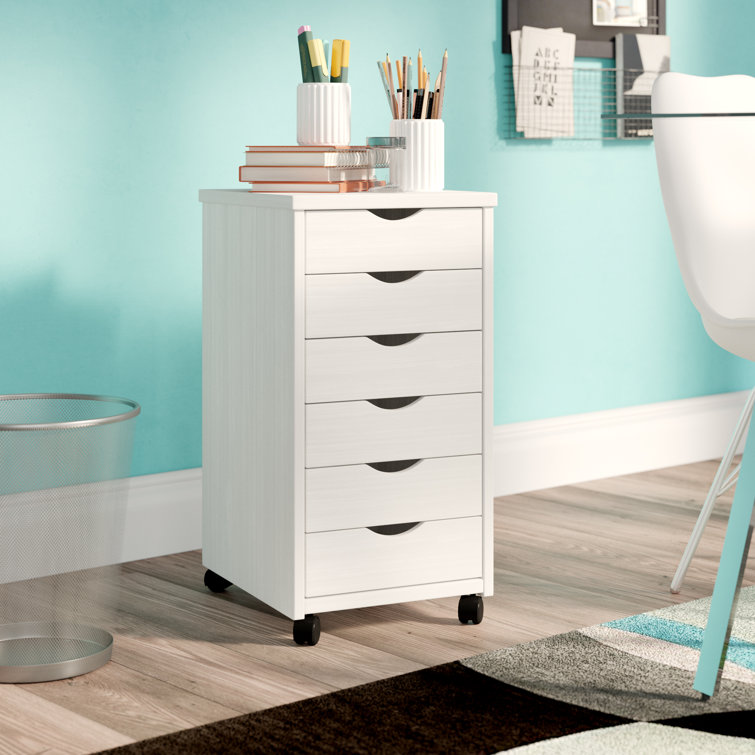 Top Features:
Castors for easy movement
Durable solid wood drawers and chest
Multiple finish selections
Storage cabinets are one of the most sought-after items in any artist's space. To avoid having clay and tools everywhere, ensuing in a frantic search while you're in the middle of creating, this rolling storage chest can help keep everything organized as well as easily accessible. With a surface at the top, items can be left lying on the chest to dry.
This piece is a great addition to a height-adjustable desk as those tend to lack storage, but are better for standing while sculpting.
View Six-Drawer Rolling Storage Chest on Wayfair
Top Features:
Tarnish resistant and durable
Easy to bend and mold
Includes wire cutters
Similar to the wire figure on our list, this copper wire gives an even looser base to a project. This wire can be shaped to be used as an animal, tree, or anything else one can imagine. The wire acts as a structure for the sculpture to shape the clay around.
This wire is a great gift for sculptors and can be used in various other projects as well. If your artist dabbles in jewelry making too, this wire will serve double duty. 
View Copper Wire on Amazon
Top Features:
Inspirational examples and techniques
Available in print or Kindle
Provides step-by-step instructions
Everyone needs a little introduction or inspiration, and that's what this book gives. Giving an introduction of how polymer clay is used is helpful to long-time users as well as beginners.
This book even gives a bunch of little projects that can help strike inspiration or help get sculptors comfortable with different types of pieces that can be made with polymer clay.
With big, colorful drawings, this book is even well-suited for the youngest of sculptors. 
View Polymer Clay Book on Amazon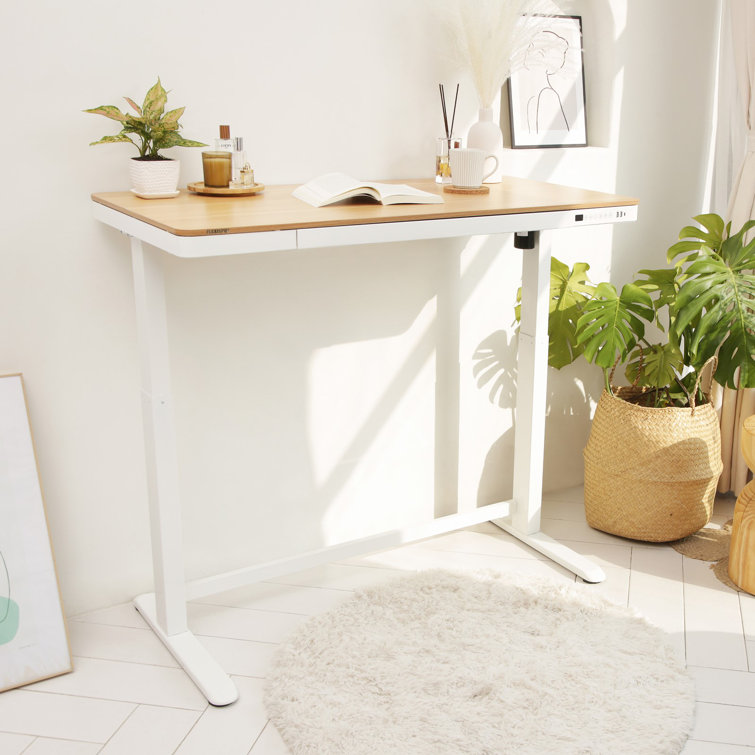 Top Features:
Ergonomic sitting and standing positions
Good surface area
Small drawer
Have you ever seen an artist create? They are typically not sitting straight up looking right ahead. Instead, they are looking at all angles of their piece, assuming whatever position they have to, just to ensure it looks right. A height-adjustable desk is a great gift for sculptors as they can move the piece up and down on the surface easily. This gives so many views of the piece and gives the artist increased mobility.
This electric-powered desk is well-made and changes positions easily.
View 10. The Twillery Co. Height-Adjustable Desk on Wayfair
Sale
Top Features:
Plethora of pockets
Protects clothing from clay and paint
Accommodates larger sizes
Does everyone have a designated painting shirt, or is it just me? A better solution is an artist's apron. It protects your clothes from the inevitable spills and leans that come with a free-spirited artist, but also provides pockets so you can easily switch from tool to tool without shoving them in your mouth or armpits.
The Tour Store apron is durable and plenty big enough to protect your shirt and the upper part of your pants. 
View The Tour Store Artist Apron on Amazon
Top Features:
Can fit in apron pocket
Velcro strap for closure
Durable fabric to withstand sharp tools
With all the tools one collects when taking on the hobby of sculpting, there needs to be an accessible way to store them. This tool holder is a great solution. It's the right size for small tools and can roll up to store in a drawer when not in use, or spread out on a desktop when they are to be actively used. The case even gives a great method of transportation in case the sculptor attends a studio to complete their work.
View The Bora Store Pocket Tool Holder on Amazon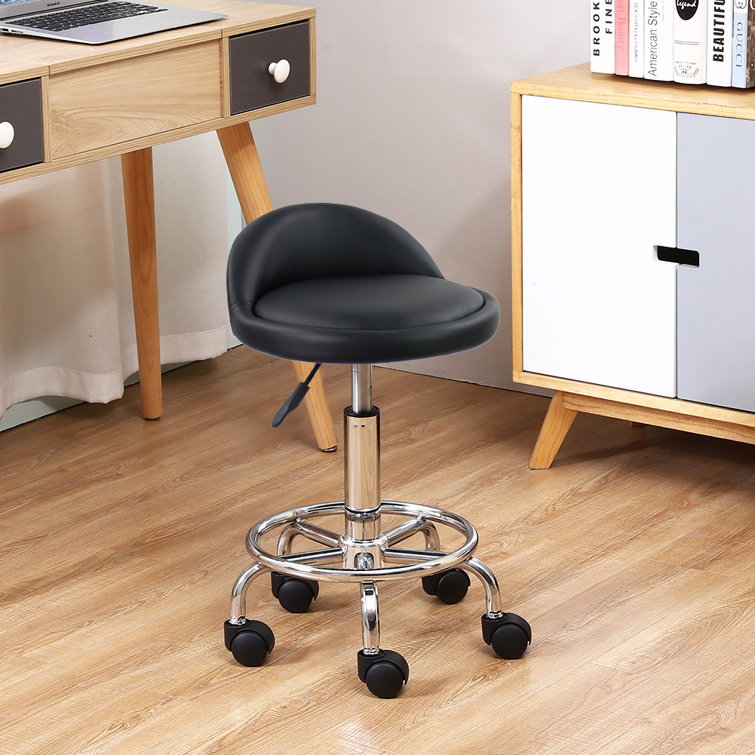 Top Features:
Castors for easy mobility
Multiple color options
Cleanable surface
With the storage cabinet on one side of the room and the desk on the other, a rolling stool is a must. When sculpting, you never know which angle you may need to reach or how high you may need to sit, and this adjustable stool can help meet any of your needs.
It pairs perfectly with the height-adjustable desk and the rolling chest on our list to properly hold all items as well as be able to reach all the angles of a sculpture. Although it may not look it, this stool is heavy-duty, holding up to 300 pounds. 
View Inbox Zero Adjustable Stool on Wayfair
Top Features:
Perfect base for sculpting projects
Suitable for all levels of sculptors
Includes iron pipes to help shape objects
Every sculptor needs a base for their project, and using iron pipes can help give the piece added dimension without using too much clay. Overall, the wooden board that gets placed under the piece is one of the most important tools a sculptor can have. These are removed once a project is dry, but one can never have too many.
These pipes are corrosion-resistant, which will help them hold up long-term. 
View Prettyia Iron Pipe and Wooden Board Holder on Amazon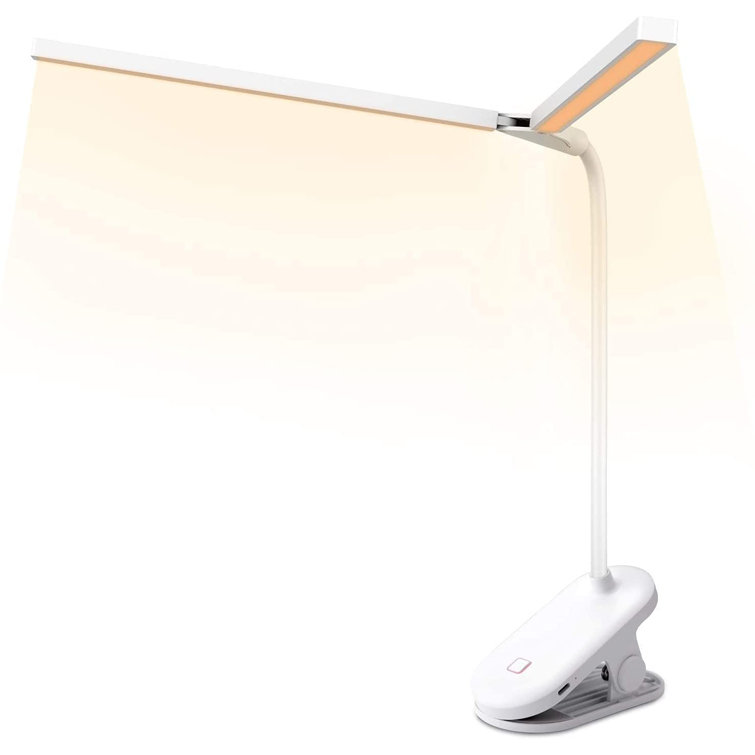 Top Features:
Dimmable LED lights
Rechargeable battery
Adjustable
With LED lights continuing to be popular, this clip-on lamp is a wonderful gift idea for a sculptor. It can throw off bright light and has dimmable capabilities. Not only can you adjust the light settings, but you can also clip it on whatever surface you want. Each of the lamps can adjust 90 degrees to avoid any unwanted shadows.
This clip-on lamp is especially beneficial for a sculptor since they have the tendency to move around and potentially knock things over. With the clip-on feature, they won't have to worry about knocking this off the work surface.
View Orren Ellis Clip-On Lamp on Wayfair  
Top Features:
Various speeds
Assortment of drill heads
Includes sanders, drills, engravers, and more
Even after a piece dries, the sculptor may not be completely satisfied with how the project turned out. This is where the rotary tool set comes into play. The sculptor can cut, drill, engrave, or shape the sculpture however they see fit. They can also polish the clay as needed.
You'll get a lot of great tools, all in a handy carrying case. 
View GOXAWEE Rotary Tool Kit on Amazon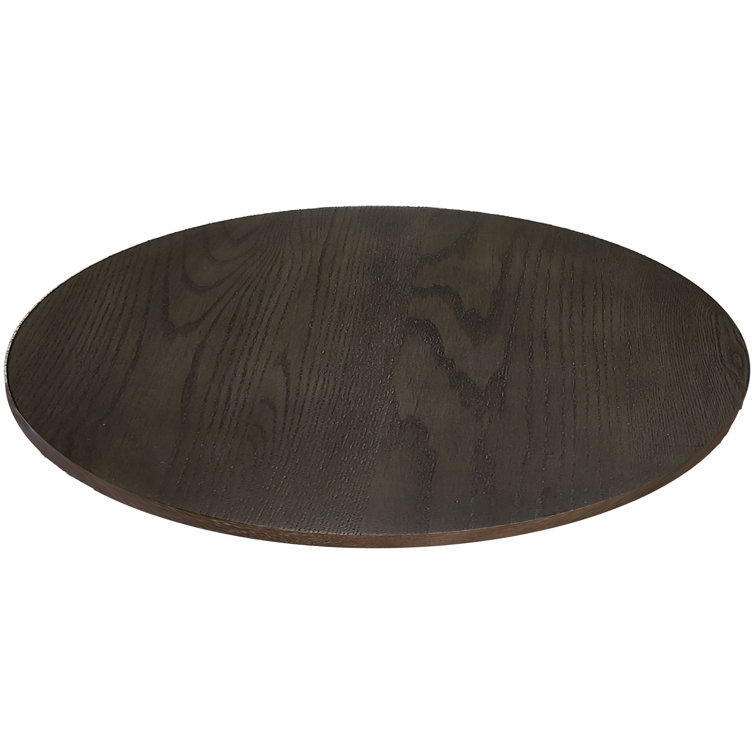 Top Features:
10-pound capacity
Flat surface
Easy to clean
When you think of a lazy Susan, you usually imagine it in a kitchen setting versus an artist's setup. That being said, they are extremely handy when dealing with sculptures because they allow the artist to see any angle of their project without having to move (and risk dropping) the entire piece.
This lazy Susan is available in a few different colors and can hold up to 10 pounds. With the flat surface, it is easy for the piece to slide off of the lazy Susan after its complete.
View Three Posts Middlebrooks Lazy Susan on Wayfair
No products found.
Top Features:
Can come in multi-packs
100 fine tooth surface pages
Wire bound
A sketchbook? For sculptors? Bear with me! Sculptors do not just start off in a sprint throwing clay everywhere. Typically, a sculptor will start with sketches and a few dimensions of what they plan to do. A good sketchbook to do this in is a must.
The Strathmore sketchbook is popular with artists and has 100 pages of fine-tooth, acid-free paper. 
View Strathmore Sketchbook on Amazon
Sale
Top Features:
Reusable
Durable
Inexpensive
Though some sculptors can start from scratch, others need a little help with proportions and can benefit from a beginning form. This plastic mask form can give an outline to the human face to save the sculptor time and let them focus on the details of the piece.
The reviews for this mask were positive, and include some helpful tips, like using cooking spray on the mask for easy removal of the clay. 
View Educational Insights Plastic Mask Form on Amazon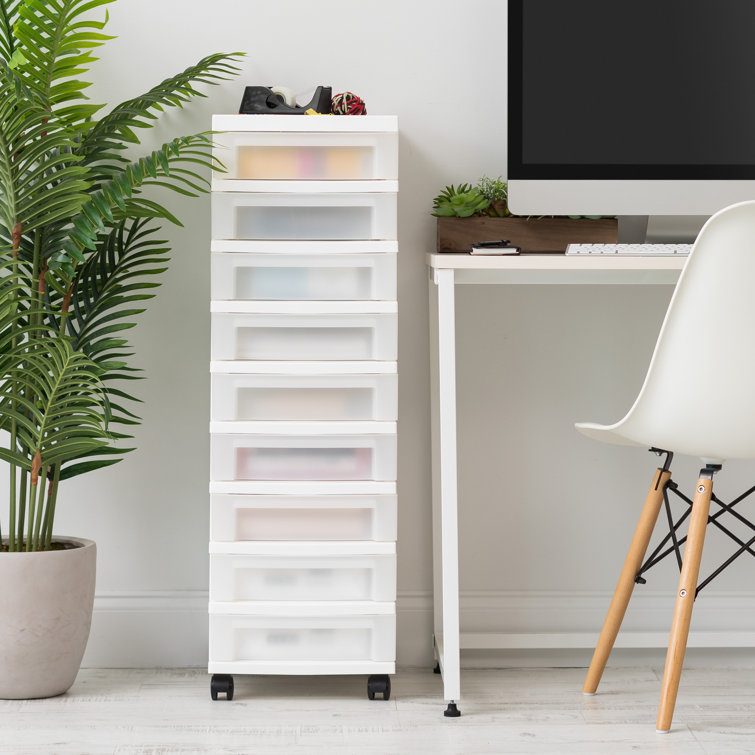 Top Features:
Small drawers for tools
Cleanable drawers and exterior
Castors for easy mobility
Storage is essential for a sculptor. These drawers will hold all the tools and materials that are needed for the craft. This chest is designed for artists and can be easily cleaned if needed.
The drawers are small enough to place tools in without them getting lost in the pile or creating junk drawers. This chest can also be moved whenever needed with ease. So, whether you want to create indoors or on your deck to take advantage of natural light, you'll have a portable storage unit to take with you. 
View Rebrilliant Nine-Drawer Storage Chest on Wayfair