The Design Home is reader-supported. When you buy through links on our site, we may earn an affiliate commission.
by Savannah Phillips
College students are some of the easiest people to shop for because they are in major need of items that help keep them organized. They prefer convenient and easy-to-use items that can help them transition from living with their parents to living in the dorm. College students are running through school at full speed, so removing any speed bumps you can see is the greatest gift they can receive.
For a few recommendations, we have come up with a list of 20 gifts that should be appreciated by any college student on your shopping list.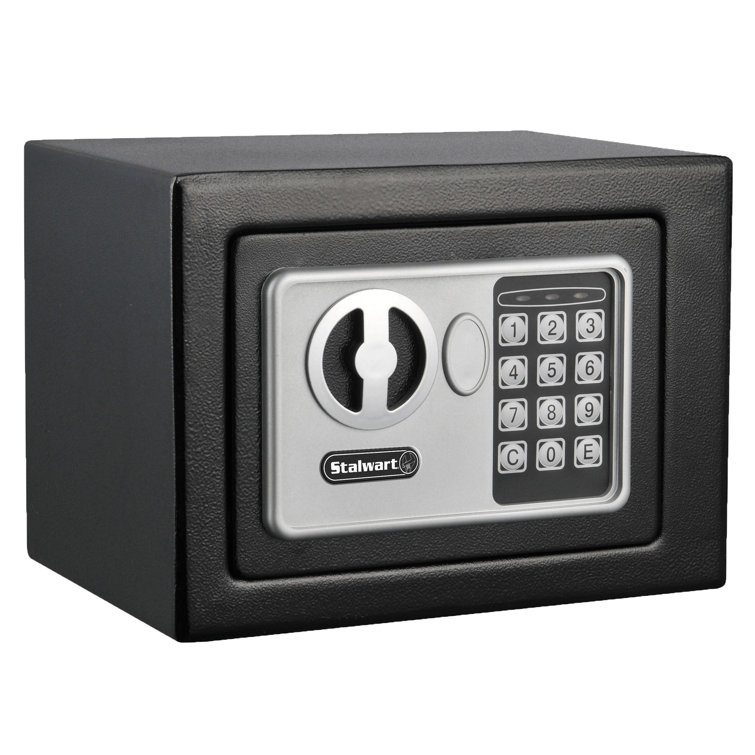 Top Features:
Can be floor or wall mounted
Durability
Keeps information safe
We live in an era in which information is power. It's not just money we have to keep under lock and key now — it's our Social Security Numbers, passwords, and even our vaccination cards. College housing is not what we would call private. If college students don't have roommates, they have housemates, and if not housemates, they have plenty of visitors. This is where the Stalwart electronic lock security safe comes in handy.
This can keep items away from prying eyes, or keep them safe in case of fire or water. It has an electronic keypad and two keys, one of which can stay with the student's parents for safekeeping.
View Electronic Lock Security Safe on Wayfair
Sale
Top Features:
Warm light to set the mood
Battery operated
Indoor and outdoor use
Creating a space that is fully your own is one of the amazing perks of going away to college, but when living in a dorm, the options can be a little limited. Lighting is something that cannot be changed when living in a dorm, especially if you are living with a roommate. These LED lights can be hung throughout the space to add light to the room or replace the fluorescents that are likely overhead.
This light string is 17 feet long and can make for a better aesthetic of the room as well as a more comforting space overall. These lights in particular even have clips on them that can hold pictures, postcards, or other small items to help make the space unique. 
View Photo Clip String Lights Photo Clip String Lights on Amazon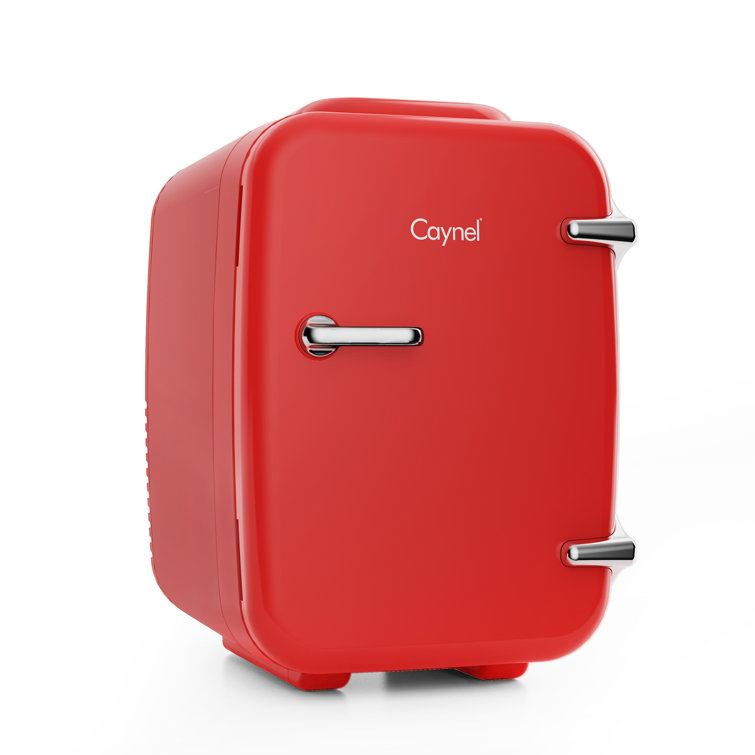 Top Features:
Fits in small spaces
Works in indoor and outdoor spaces
Fun color choices
Set your college student apart with this retro mini-fridge. This adds style and function to dorm rooms, apartments, or shared houses. This is an easy-to-carry item in case your college student needs to take a trip to the next room over with a few beverages and snacks in tow. It will hold about six cans of soda as well as a few small snacks. 
View CAYNEL Outdoor Retro 0.14 Cubic Feet Countertop Mini-Fridge on Wayfair
Sale
Top Features:
Eco-friendly
Technologically advanced
Lightweight
So much of a college student's time is spent on the computer or using technology. Getting them a smart notebook can be a handy way to transition that last little piece so everything can be stored and organized in the same place.
This Rocketbook smart notebook can be written in and then scanned into a smartphone. After that, the page can be erased and reused for the next class. This is great when a college student has multiple classes in one day — it prevents having to lug around a heavy backpack all day.  
View Rocketbook Smart Reusable Notebook on Amazon
Top Features:
Concealable
Rechargeable
Flashlight for night use
Although we don't like to think about it, college can be a dangerous place, and a device like this can give some added safety to students. This stun gun and flashlight combo is easily concealable and rechargeable to keep it convenient for the user.
Before buying for a college student, though, it's a good idea to check out what their state laws say about carrying stun guns. They aren't legal in every state. 
View VIPERTEK Stun Gun with Flashlight on Amazon
Top Features:
Lasts up to 7 days between charges
Swimproof to a depth of 50 meters
Receives call and text alerts
Let's be real, college students are on the go and can use any help they can get to stay on time and on task. Fitbits are great because they track your fitness, making sure you are mobile enough during the day to stay healthy and productive.
This Fitbit can be linked to your phone to receive notifications such as appointments, phone calls, or text messages. With the long performance time of seven days between charges, it's a good fit for busy college kids who have other things on their minds than charging their devices.
View Fitbit Charge 4 Fitness and Activity Tracker on Amazon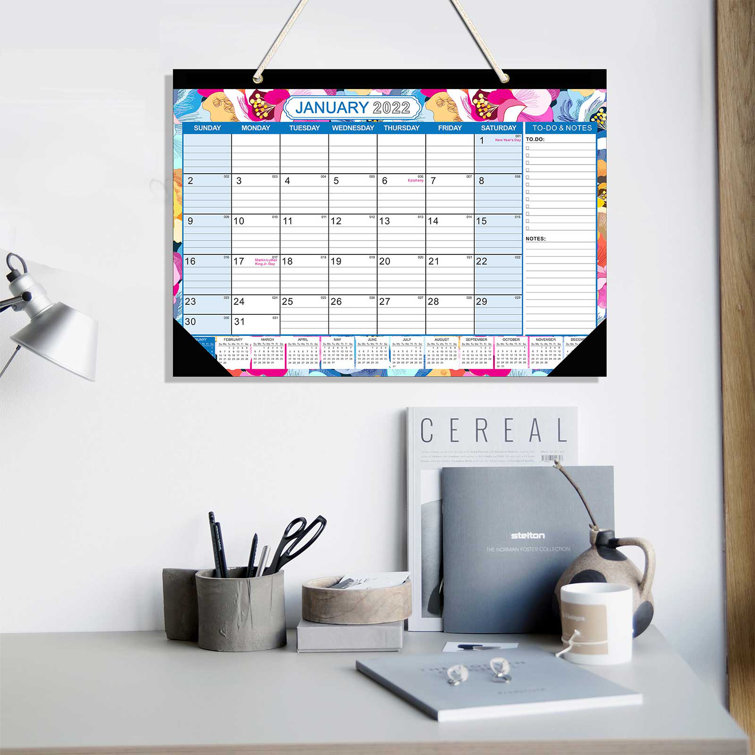 Top Features:
Durable
Oversized
Can go on wall or desk
Events, deadlines, and due dates are the daily grind for college students, and an oversized calendar can help keep everything organized so they don't drop the ball. This calendar can either be placed on a desktop or hung on a wall for easy viewing. If this works, they'll be able to fill in one more event on the calendar — graduation! 
View Wall or Desktop Calendar and Schedule Planner on Wayfair
Sale
Top Features:
Helps students sleep or study
Compatible with most smartphones
Fun color options
One would think with everyone working so hard on their studies, college should be a quiet place, right? Not a chance. College is noisy, whether you are the one causing it or not. Noise-canceling headphones are essential for college students so they can get some hard-earned shut-eye or focus on their studies.
Each battery charge gives up to 22 hours of performance, and if they're running low on juice, a 10-minute charge will give 3 hours of usage. 
View Beats Studio3 Wireless Noise Canceling Over-Ear Headphones on Amazon
Top Features:
Health benefits
Dimmable
Timer function
Dorm rooms are not exactly the brightest or most open spaces ever designed. While some student housing and classrooms have windows, not all of them do. The lack of light can cause physical and mental strain on college students. This therapy lamp is great for adding extra light and offering mood-enhancing elements to a space. It's small but mighty and doesn't give off any harmful UV rays. 
View Desk Light Therapy Lamp With Adjustable Brightness on Wayfair
Top Features:
Dual purpose
Storage
Comes with a lunch tote
A college student sometimes spends an entire day away from their home on campus learning, working, or studying, so having a versatile backpack is essential. This backpack not only contains regular space for books and writing utensils but also a space for lunch. This promotes healthy lunches without the need for fast food, which can help a student dodge the notorious Freshman 15 weight gain.
View Laptop and Lunch Backpack With USB Port on Amazon
Top Features:
Instant prints
Multiple devices are compatible
Serves as a charging station
A great room decoration in a bare dorm or apartment is with pictures, but what if the closest Walgreens is too far to walk from campus? Here is an easy solution, an instant photo printer. College students can print out pictures from nights out or social events and print them directly from their phones. It's easy to use, and the dock doubles as a charging station while your phone is connected to print pictures. 
View Kodak Dock and Wi-Fi Portable 4×6" Instant Photo Printer on Amazon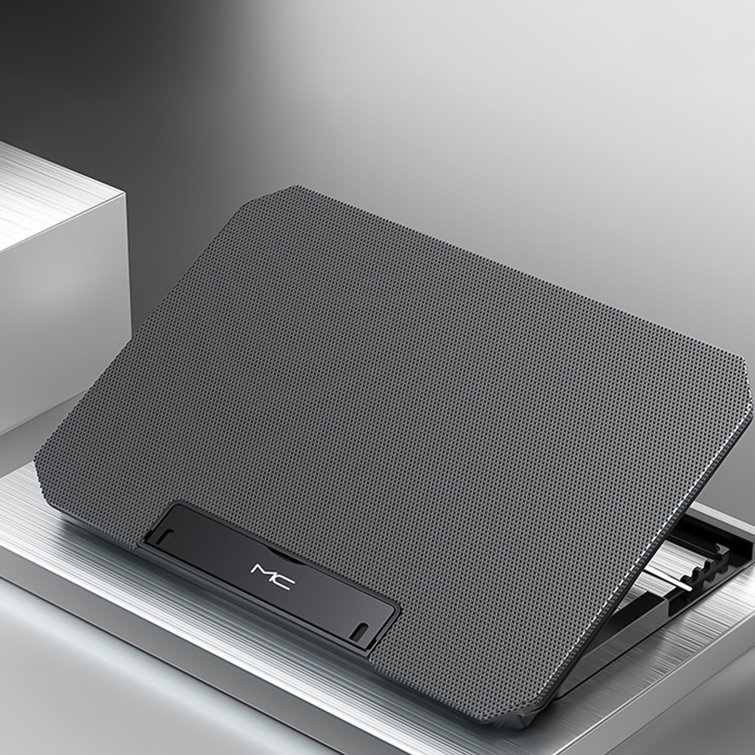 Top Features:
When college students spend extended periods of time on their computers and laptops, the devices have the tendency to overheat. This cooling pad takes care of overheating before it becomes a problem, so your student can keep safely working as long as they need to.
This cooling pad can be placed on a desk and then the laptop can be placed directly on top. This can also be adjusted up and down for better ergonomics to keep them comfortable as they work.
View USB Cooling Pad Stand For PC Notebooks 12″-17″ on Wayfair
Top Features:
Set up routines
Wifi controlled
Like having a personal assistant
An Echo Dot can be a fantastic gift for college students because it gives them another way to stay organized. Alexa can help remind them when items are due, or when they need to head to class. This model is also useful for changing the music that's playing, adding items to grocery lists, or looking up some facts on the internet. It can be like having a research assistant for busy college students who are writing a lot of essays.
Echo Dots can even be set up to turn on and off lights or to work with coordinating security systems if needed at college apartments or homes.
View Echo Dot (3rd Gen) Bundle with Amazon Smart Plug on Amazon
Sale
Top Features:
Portable
Compatible with multiple devices
Wide range of projection sizes
College students are often stuck in small, cohabited living spaces that don't allow alterations. On top of that, students usually are not rolling around in cash, hanging giant flat-screen TVs everywhere. When college kids want to watch movies with a bunch of their friends they have to deal with small screens or get creative. One way to get creative is to get them a projector screen so they can cast their movie onto a wall or the side of a building straight from their smartphones!
The AuKing projector has a bright, adjustable projection size of 32 to 170 inches, and it has built-in speakers to help everyone hear what's going on, even if someone else is talking. With a bulb life of 55,000 hours, this projector will get any student through college, even if they've changed majors so much that they're on the six-year plan. 
View AuKing Portable Mini Projector on Amazon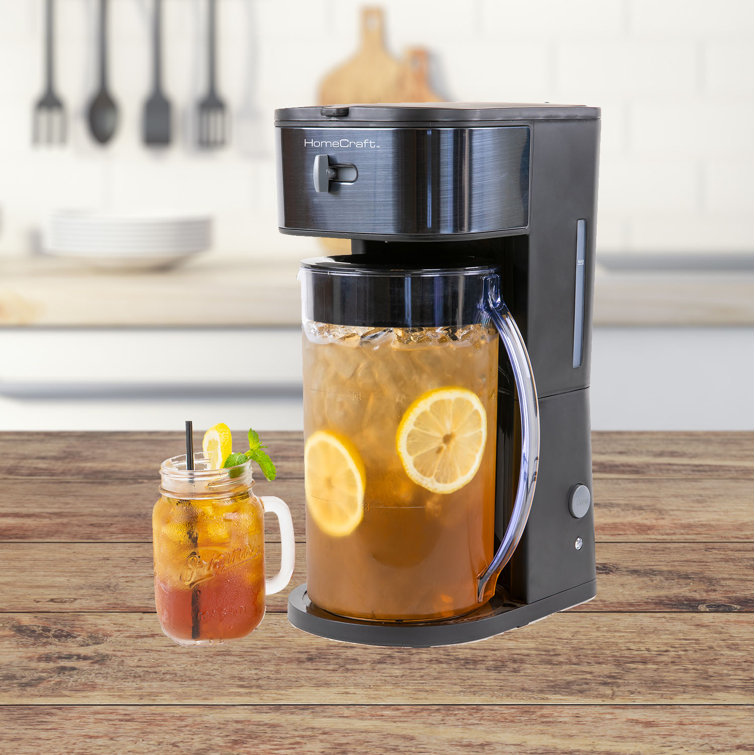 Top Features:
At-home brewing
Automatic shut-off
12 cup brewing capacity
College students don't often have the money or time to stop and get a cold brew every day, whether they want to or not. This problem can be solved with one easy gift from you. This cold brew machine can make iced coffee or iced tea without even leaving home. This adds convenience and helps save money, so they can spend it on booze — I mean books — later.
Whether they're using tea or coffee, they'll get to choose their brew strength. The pot will be big enough their friends can have some, too. 
View HomeCraft HCIT3BS 3-Quart Iced Coffee and Tea Brewing System on Wayfair
Top Features:
Can buy add-on packs
Multi-player
Endless entertainment value
Game night! Cards Against Humanity is a fan favorite, especially among college students. If your student doesn't have the game pack, that is the way to go, and if they do, an expansion pack every year will keep the game fresh and fun. This game can even be played with the family before they head back to college if you think you can handle the questionable language and risque scenarios. 
View Cards Against Humanity on Amazon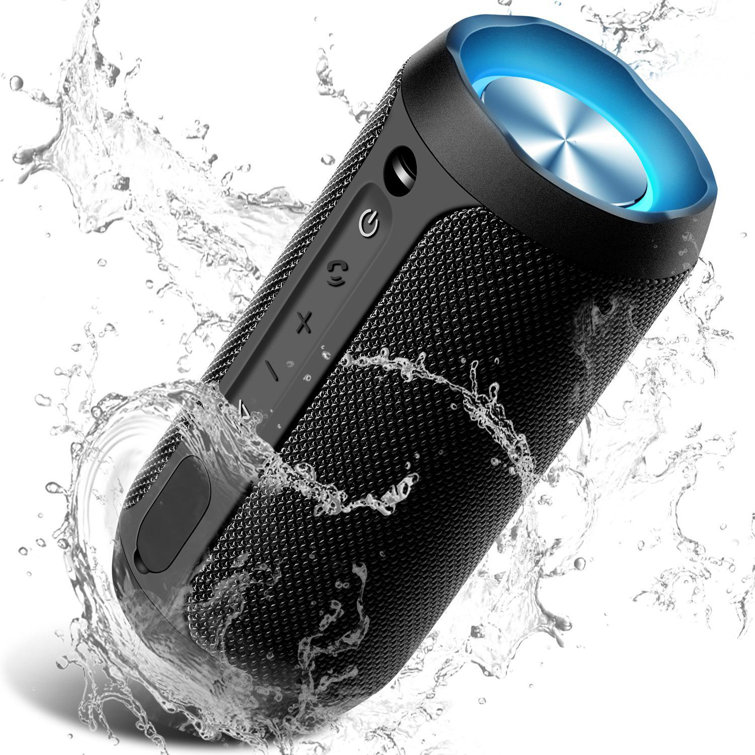 Top Features:
Waterproof
Wireless
Colorful light show
This portable Bluetooth speaker will make your student's room the cool place to hang out. After their studying is done for the night, they can put this speaker on low — or on high if it doesn't bother the neighbors. If it's not loud enough, two of the same speakers can be paired together. And since it's waterproof, your student doesn't have to worry about treating this thing too delicately. 
View Portable Bluetooth Speaker Portable Bluetooth Speaker on Wayfair
Sale
Top Features:
Two chargers
Small and slim
No need for a socket now
Since many of the items on this list are rechargeable, how will your college student remember to keep them all charged? Luckily, this is easily solved with the addition of a few power banks. These power banks are compatible with most types of devices and can charge two items at once, even a phone. Now your college student will have no reason not to call home more frequently!
View 2-Pack Miady 10000mAh Dual USB Portable Charger on Amazon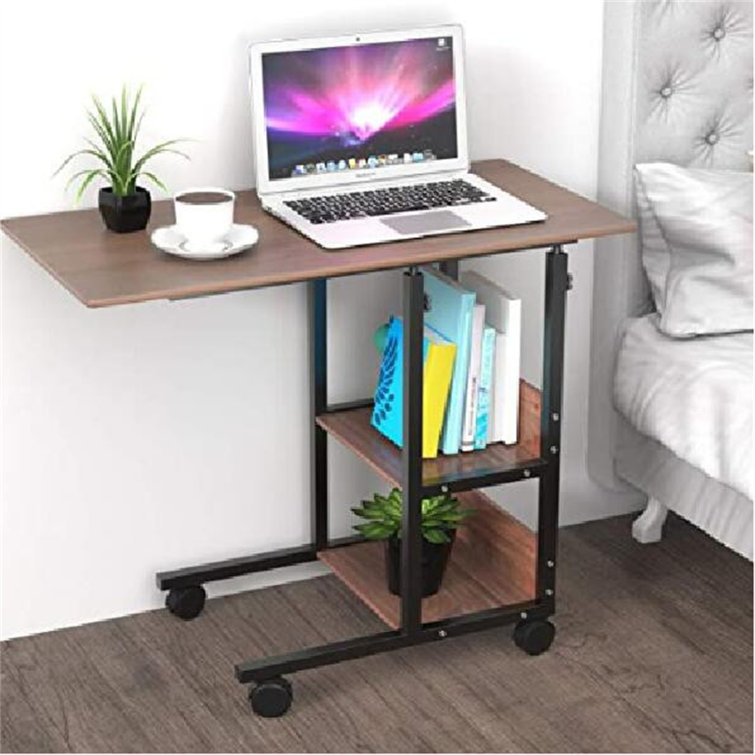 Top Features:
Stable and durable
Easy to assemble
Compact
Though best practice when doing homework or typing research papers is to do it upright in a chair with lumbar support, college students rarely do that. College kids are ready to climb into bed or onto a comfortable couch and knock out an essay or two. This helper laptop tray can slide under the bed or couch and be right at arms distance to set a notebook or laptop on for easy studying. 
View Helper Laptop Tray on Wayfair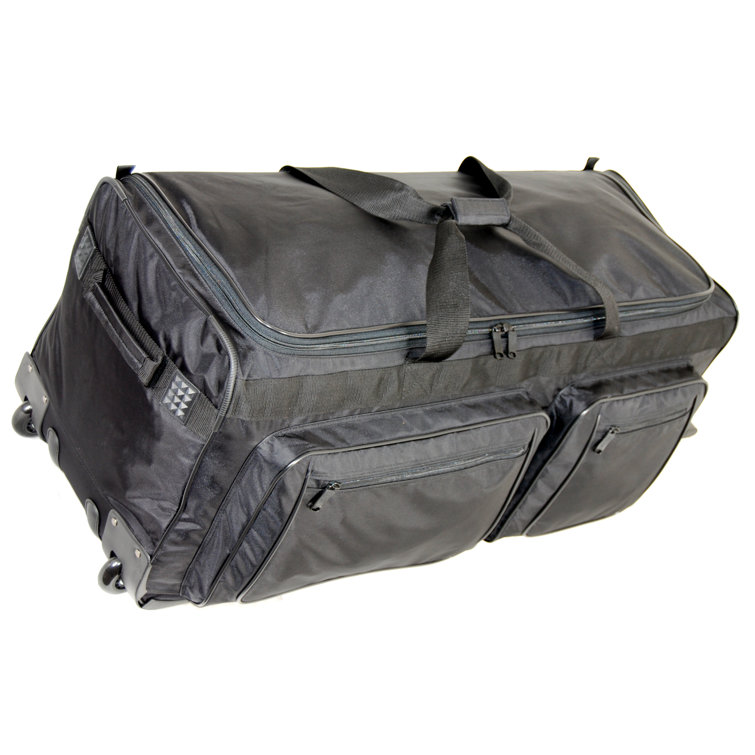 Top Features:
Wheeled
Moisture-resistant
Padded handle wrap
How will a college student travel between home and campus without a giant wheeled duffle bag? This oversized bag is ideal for weekend trips or week-long vacations. When they need to jam pack it in, they can breathe a sigh of relief when they learn they can roll the bag to the car instead of having to carry it all the way.
View Max Load 40″ Two-Wheeled Travel Duffel on Wayfair