The Design Home is reader-supported. When you buy through links on our site, we may earn an affiliate commission.
by Savannah Phillips
Grandfathers are just fathers who are a little older and can't hear as well. Typically, they are easy to please and will love anything you give them as a present. To help you identify what your grandfather might want for a gift, you can try spending some time with him. You'll both treasure those moments together, and he won't have to know you're doing secret intel for a gift-giving mission.
For a push in the right direction, we have come up with a list of 20 gifts that might be on top of your grandfather's wish list.
Top Features:
Brainteaser
Laser-cut
No glue needed
If you don't use it, you lose it, so make sure your grandpa keeps an active mind with a fun brain teaser and activity like this wooden puzzle. It has interlocking pieces that create a 3D train, and there are other variations if another shape is more desirable. Your grandpa won't have to fuss with any glue, so the pieces lock tightly together. 
View ROBOTIME 3D Assembly Wooden Puzzle on Amazon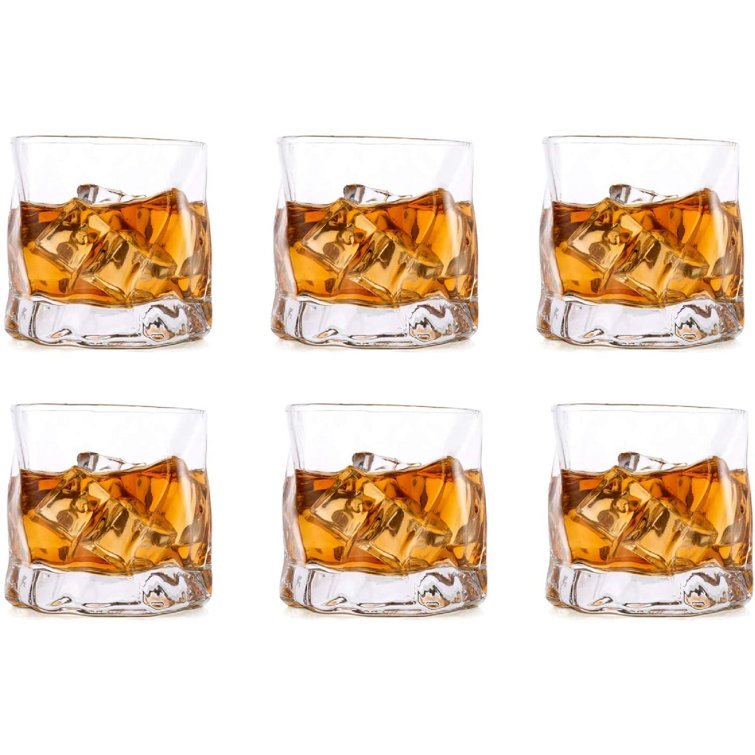 Top Features:
Set of six
Holds 8.5 ounces
Lead-free
While not all grandfathers are big drinkers, mine sure was, and whiskey was his favorite. These irregular whiskey glasses can be a great addition to the bar cart or can replace an old set in the cabinets. The irregularity helps aerate the liquor when it is swirled in the glass for optimal drinking satisfaction. Plus, the irregular shape looks cool and unusual.
View Irregular Whiskey Glasses on Wayfair
Top Features:
Portable and sturdy
Works with any size of golf balls
Comes with golf ball towel
Many grandfathers enjoy golfing, and year after year of buying them a pack of golf balls is getting pretty boring. This year, you can top it and get this Apriluna golf ball washer so he forever has the freshest golfer out there. 
View Apriluna Golf Ball Washer Cleaner on Amazon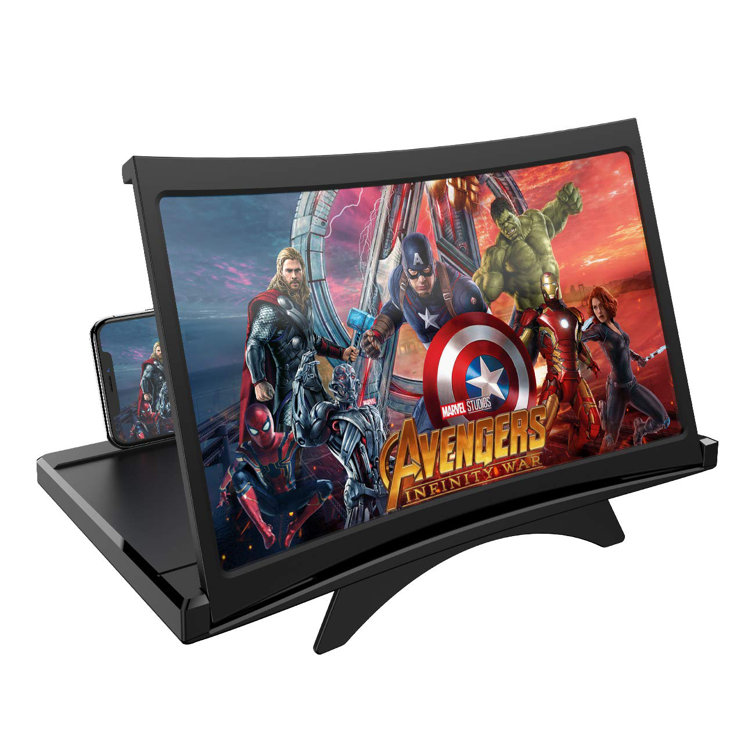 Top Features:
Protects from fatigue and myopia
Smartphone compatible
No power needed
If I have to turn the font size up on my phone, I can only imagine what my grandfather feels like. This screen magnifier allows for easier reading, picture viewings, movie watching, and more for the user. It's also easy to use, lightweight, and portable, so your grandfather will be able to use this with no problem on his own.
View Curve Screen Magnifier on Wayfair
Top Features:
Step-by-step instructions
Full kit
Comes with labels
Some grandfathers have lots of time on their hands, which means having to work for their beer is perfectly fine with them. They have tons of patience, so waiting for the beer to brew is a no-brainer for them. This brewer includes a glass bubbler, step-by-step instructions, bottle capper and caps, personalizable labels, and an Irish red recipe.
View Northern Brewer Beer Making Starter Kit on Amazon
Top Features:
Water-resistant suede
Rubber soles
Plenty of color options
The older we get the colder we get, so these slippers are sure to be a hit with Grandpa. With water-resistant suede and rubber soles, these slippers can handle a quick trip to the mailbox or a hop and step over Grandma's freshly mopped floors. There are a ton of sizes and colors available to fit anyone's grandfather. 
View UGG Men's Ascot Slipper on Amazon
Top Features:
Functional
Sure to get a laugh
Handmade with natural material
This Ajuny wooden spectacle holder is an appealing combination of goofy and functional. It comes in the shape of a nose with a mustache and features a great spot to store a pair of glasses. This could be used for everyday glasses so Grandpa doesn't have to spend all day searching around for them. They could also be used for reading glasses, set next to his reading recliner.
View Ajuny Wooden Eyeglass Stand on Amazon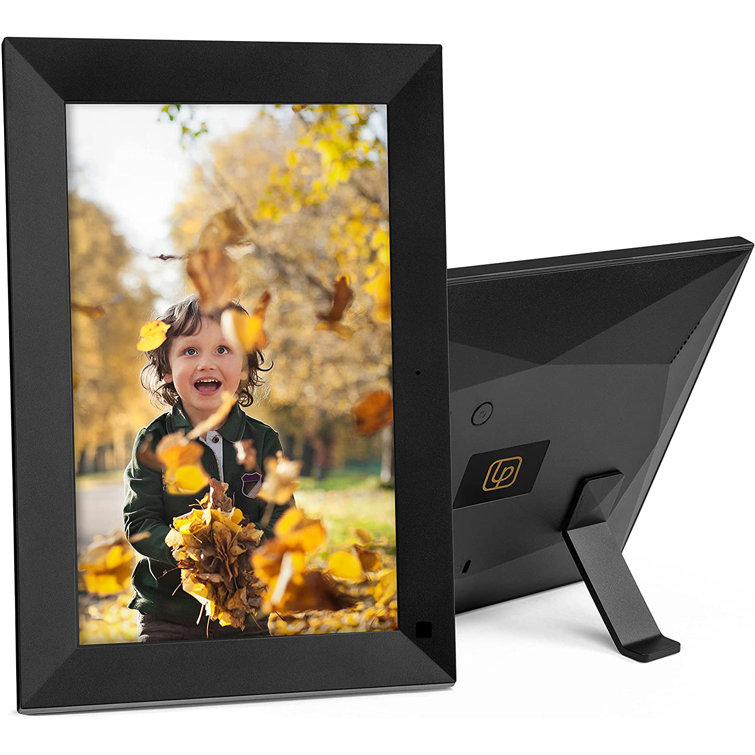 Top Features:
Smartphone compatible
HD photo screen
Vibrant colors
Instead of running to the one-hour photo department at the drugstore to get this year's school pictures printed out for Grandma and Grandpa, this photo frame can display them virtually. Easily upload pictures through a smartphone app to display a slideshow over the digital screen for as many pictures as you want. This gives the opportunity for Grandpa to see hundreds of pictures of his family every day instead of just the same two in a standard frame every year.
View Jovon 6″ X 8″ Beveled Plastic Digital Frame on Wayfair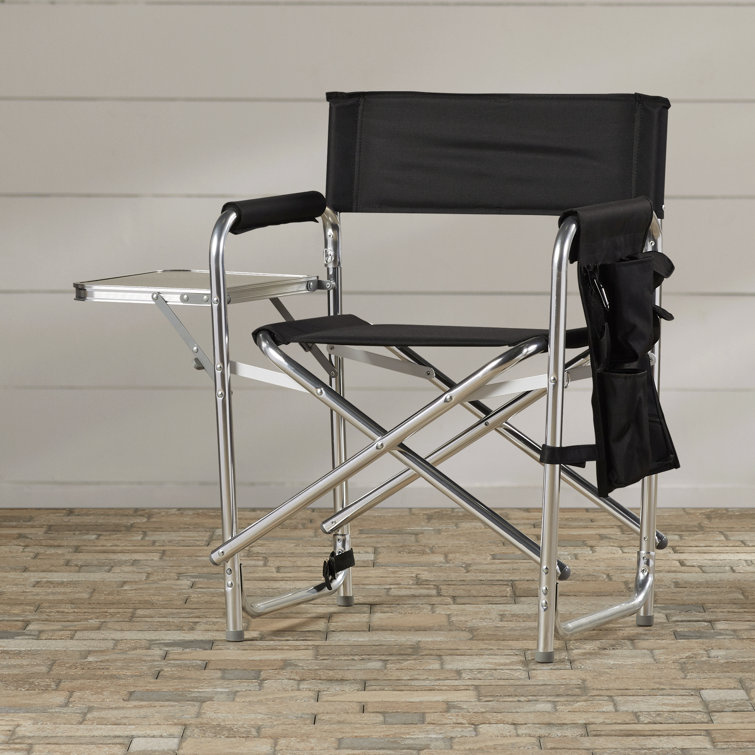 Top Features:
Lifetime warranty
Portable
Many accessories
Watching Grandpa sitting on the bleachers at t-ball games is worse than the feeling of sitting on those bleachers yourself. It's time to get him one of these Cristian folding chairs, and you should probably get yourself one right along with it. This folding chair is easily portable, and it comes with a side tray and an accessory panel to hold your snacks and phone while watching a game.
View Cristian Folding Director Chair on Wayfair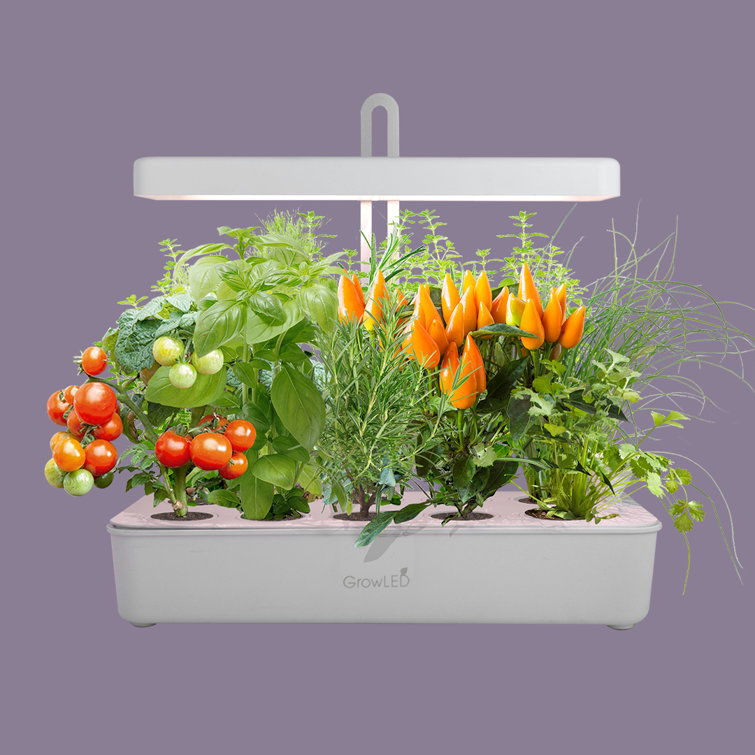 Top Features:
Self-watering
Automatic light timers
Height adjustable
Get Grandpa into a little gardening and you may end up with some fresh salsa or spices. This indoor grow kit light allows gardening to happen all year long. The kit includes a metal pole, one tank, one lighting panel, three clips, three 3M stickers, one water level stick, one indicator tube, ten markers, one funnel, ten smart soils (without seeds), one adapter, ten planting baskets, ten domes, and ten spacer lids. This is enough to get a huge head start on the growing season.
View LED I Shape Hydroponic Indoor Garden Grow Light on Wayfair
Sale
Top Features:
Water-resistant
Smartphone compatible
Batteries included
Does Grandpa keep showing up late? Probably because he keeps losing his keys and wallet. With the Tile, he can tag his items so he can easily find them before he leaves the house. This will save him time, energy, and patience.
View Tile Mate Essentials 4-Pack Bluetooth Trackers on Amazon
Top Features:
Multiple flavors
Gift set
20 seasonings
Yum, yum, yum, do you smell that? Grandpa is grilling again! To encourage this behavior, this grilling spice set will give Gramps tons of options when cooking his favorite meat. These spices can offer creativity to the man behind the grill and maybe even spice up his life. This set covers all the categories of spices, including staples, travel, classic, and adventure.
View Thoughtfully Gifts Smokehouse Ultimate Grilling Spice Set on Amazon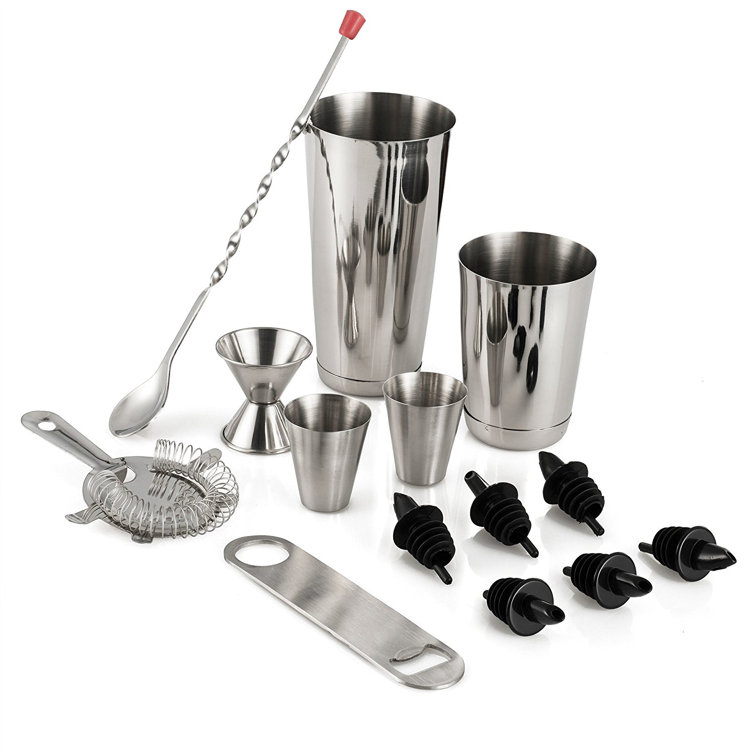 Top Features:
Stainless steel
Shakers hold 15 and 30 ounces
Portable
Ah, looks like the grilling is complete and it's time for Grandpa to move over to the drinks portion of the evening. This bar toolset is the greatest addition to any grandpa's whiskey set or cocktail-making station. It comes with shot glasses, pouring spouts, a stirring spoon, and more.
View Olvera Bar Toolset on Wayfair
Sale
Top Features:
Eight levels of resistance
Portable
Quiet
Staying active is an important part of aging gracefully, but it can sometimes be difficult to do.  This elliptical machine is ideal for placing at the foot of a desk, chair, or sofa for ease of use. This machine can be used while watching movies or reading to promote a longer exercise routine. With the action not being a huge burden, it is more likely to be used. 
View Sunny Health & Fitness Magnetic Under Desk Foot Pedal Exerciser on Amazon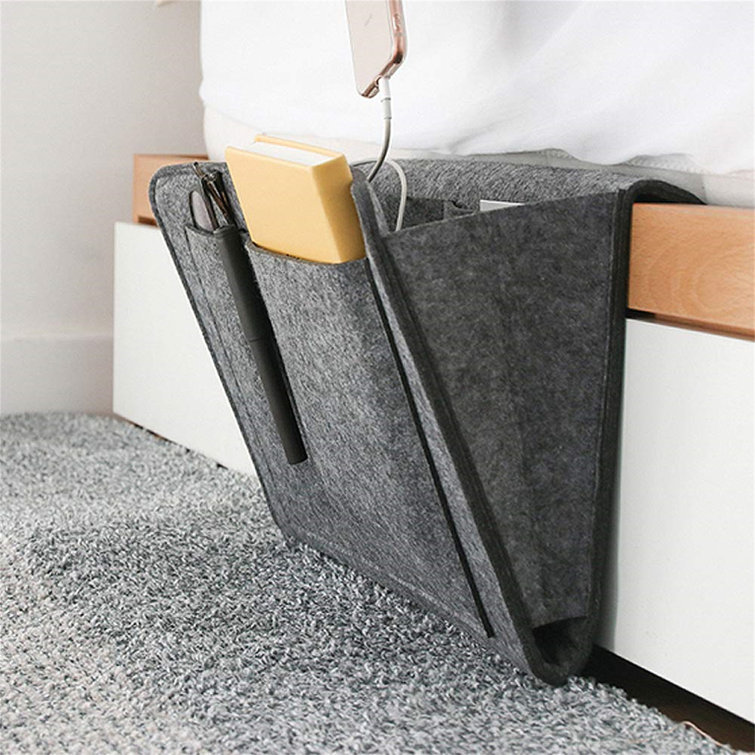 Top Features:
Durable
Easy to install
Two color options
We all could use this organizer that easily fits on the side of a bed. It's a great spot for one to hide their notebook or current read, and any chargers that one may need in the evening or morning. This is excellent for grandfathers since it prevents them from needing to get up and down multiple times, and it keeps all their essential items in one location and as organized as possible.
View Barid Moth Proof Overdoor Organizer on Wayfair
Top Features:
Includes all necessary accessories
Step-by-step instructions
Great for DIY types
Grandfathers often need hobbies, and here is an interesting one he can try. Creating knives is easy with this step-by-step kit. This gives your grandpa a new hobby and it can create a new way to have some bonding time with a younger generation. It has everything he'll need to get started, including instructions.  
View Knife Making Kit on Amazon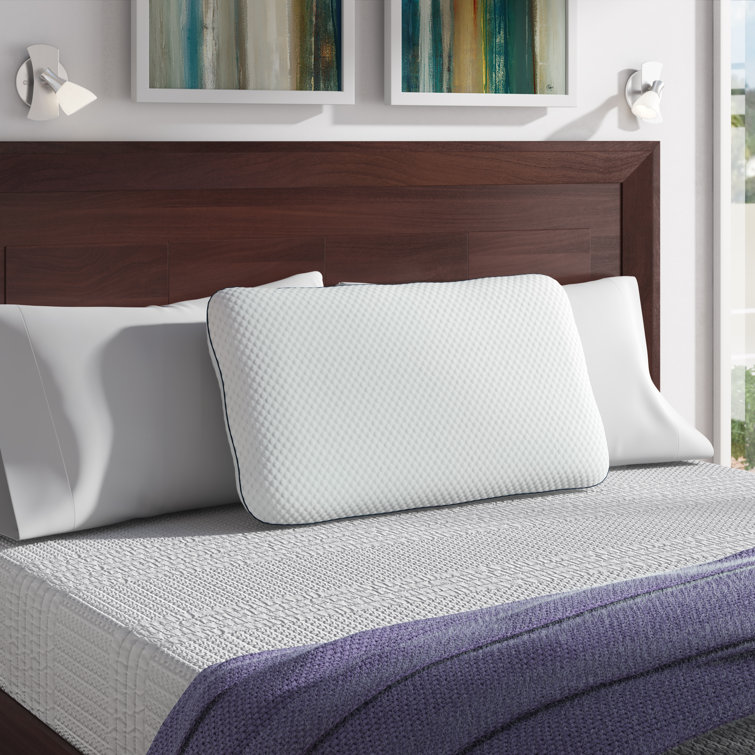 Top Features:
Memory foam
Removable cover
Machine washable
One of the best gifts a grandfather can receive is a good night's sleep, and this memory foam pillow is likely the best bet money can buy. With a removable cover and a machine washable surface, it will have a long life for many nights of restful sleep.
View Wayfair Sleep Memory Foam Medium Support Pillow on Wayfair
Top Features:
100% Cotton
Multiple colors
Soft
How is Grandpa going to enjoy all that sleep if he is not wearing the comfiest pajamas known to mankind? These flannel pajamas come in a variety of different colors and sizes to fit any grandfather. With a drawstring waistband, he'll be able to get just the right fit. 
View Amazon Essentials Men's Flannel Pajama Pant on Amazon
Top Features:
Pockets
Multiple color options
Zipper closures
Is the remote lost again? If your grandfather is anything like me, the remote is snugly lodged into the couch wherever I was lastly sprawled out. To prevent this mad dash when you missed the most important part of the movie, there is a simple new invention of pillows with pockets. These pockets are the right size for any remote Grandpa who may need to change the volume or channel. He can even toss his phone in there too. Now he just needs to remember which pillow he left them in.
View Two-Pack Decorative Throw Pillow Covers on Amazon
Top Features:
1,000 pieces
Difficult
Letters on the back to help with solving
My grandfather loved puzzles. He would spend months with the puzzles spread all over the table and when he would finish them, he would Modge Podge them together so he could hang his accomplishment on the wall. This puzzle is a serious challenge because the whole thing looks similar — there are no varying colors or shapes. 
View Bgraamiens The Lines Puzzle on Amazon