The Design Home is reader-supported. When you buy through links on our site, we may earn an affiliate commission.
Cakes and cookies and pies…oh my! Baking is not only a science — it's an art. There are so many fun and useful baking tools on the market. Unless you share a kitchen or are in their kitchen frequently (lucky you!), it can be tough to know what your favorite baker may already have versus what they may need or want.
Here are 20 of our favorite gifts that you can't go wrong with to help your favorite baker have an unforgettable holiday season.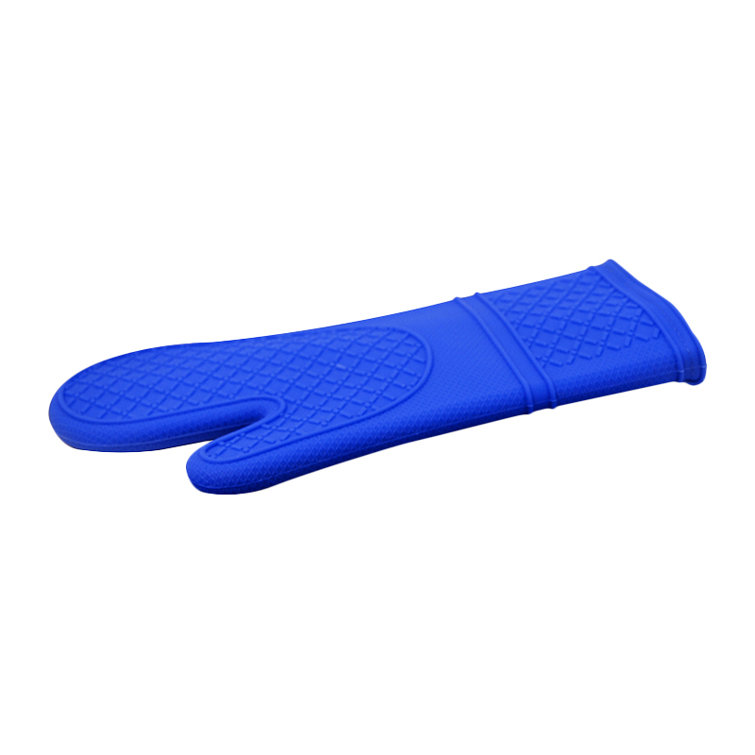 Top Features:
Heat-resistant
Machine washable
Fabric liner
I'm not sure what rock we've been living under, but we totally never realized that silicone could be washed in a washing machine (sure, a dishwasher, but a washing machine?!) AND tumble dried. How cool is that? Not only that, but these oven mitts are also fully lined. Double the insulation, double the protection. The baker in your life will love this set. These ones are that good.
View LCM Home Fashions Ultra-Flex Kitchen Oven Mitt (Set of 2) on Wayfair
Top Features:
Available in multiple colors
Multi-purpose
Mess-free
We're all about fun kitchen gadgets, especially ones that are multi-purpose and mess-free. This whisk wipe is a great stocking stuffing for your favorite baker. Not only does it get all of the batters off of the whisk, but it also doubles as a spatula. Available in a plethora of colors, you're bound to find their favorite or even match their decor. 
View Whisk Wiper Multipurpose Kitchen Tool on Amazon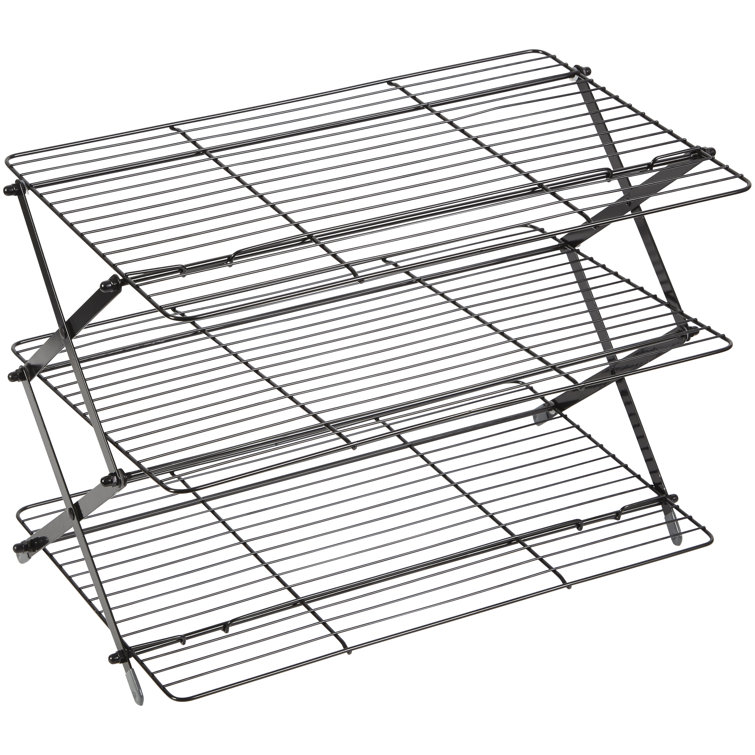 Top Features:
Non-stick
Collapsible
Dishwasher safe
We love, love, love this cooling rack. It saves a ton of counter space by holding up to three dozen cookies at a time. It is also fully collapsible for easy storage, and its non-stick finish makes cleanup a breeze. All they have to do is shake off the crumbs and place it in the dishwasher, giving your baker more time to focus on the important stuff, like cookies. 
View Non-Stick 3-Tier Collapsible Cooling Rack on Wayfair
Sale
Top Features:
Safety lock
Adjustable flame
Butane included
This torch is not for the faint of heart. The flame reaches temperatures of up to 2,370 degrees Fahrenheit. It will help your favorite baker make a mean creme brulee or nice, brown meringue peaks. With its adjustable flame and built-in safety locks, it's quite safe and easy to use. It also comes in a deluxe gift box with a bonus cookbook. Win, win!
View Kitchen Torch With Butane on Amazon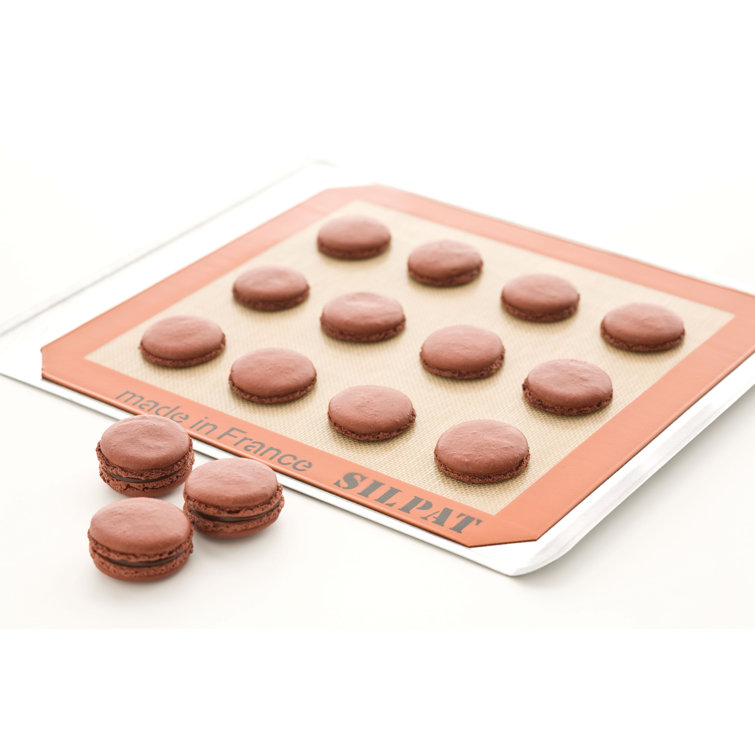 Top Features:
Non-stick
Dishwasher safe
Reusable
Gone are the days of greasing pans or using parchment paper. This reusable baking liner ensures that treats get baked evenly, withstanding temperatures up to 500 degrees Fahrenheit. It is easy to use and clean. However, you may want to consider purchasing more than one so your favorite baker can prepare and bake multiple batches at the same time. 
View Silpat Non-Stick Baking Liner on Wayfair
Top Features:
Easy four-step process
Auto seal lid
Grade A vanilla beans
If you're looking for a fun and unique gift for your favorite baker, look no further. This simple four-step kit will allow them to make their own vanilla extract and gain a greater appreciation for the coveted ingredient. They simply have to slice the bean, add 8 ounces of their favorite alcohol (feel free to provide that, too), store it in a dark place, and shake once or twice a week. In eight weeks, they will have their own homemade vanilla extract.
View Homemade Vanilla Extract Kit on Amazon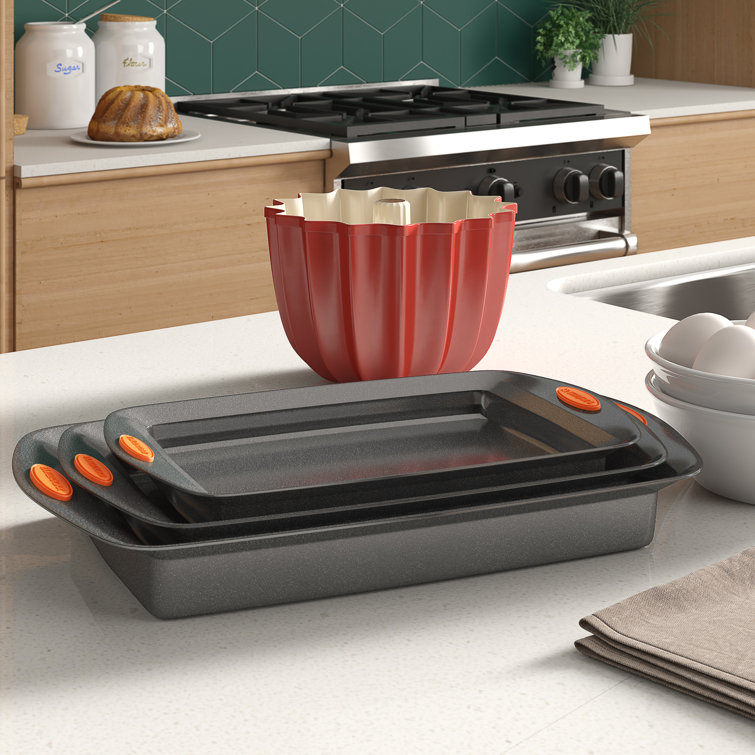 Top Features:
Silicone handles
Non-stick
Dishwasher safe
This three-piece nonstick bakeware set is ideal for making sweet treats. Their bold-colored, extra-wide silicone handles provide a comfortable grip when transferring baked goods too and from the oven. As an added bonus, a portion of the proceeds from this bakeware set purchase goes to Yum-o!, Rachael Ray's nonprofit organization that helps kids and their parents develop healthy relationships with food and cooking. 
View Rachael Ray Non-Stick Cookie Pan Set on Wayfair
Top Features:
Durable
Comfortable
Machine washable
Just when you thought your favorite baker couldn't get any sweeter, we decided to show you this adorable cupcake apron. Its adjustable neck strap and long waist ties make this apron a wonderful fit for just about anyone. It's also machine washable and fade-resistant for easy cleanup time and time again.  
View RosieLily Cupcake Apron on Amazon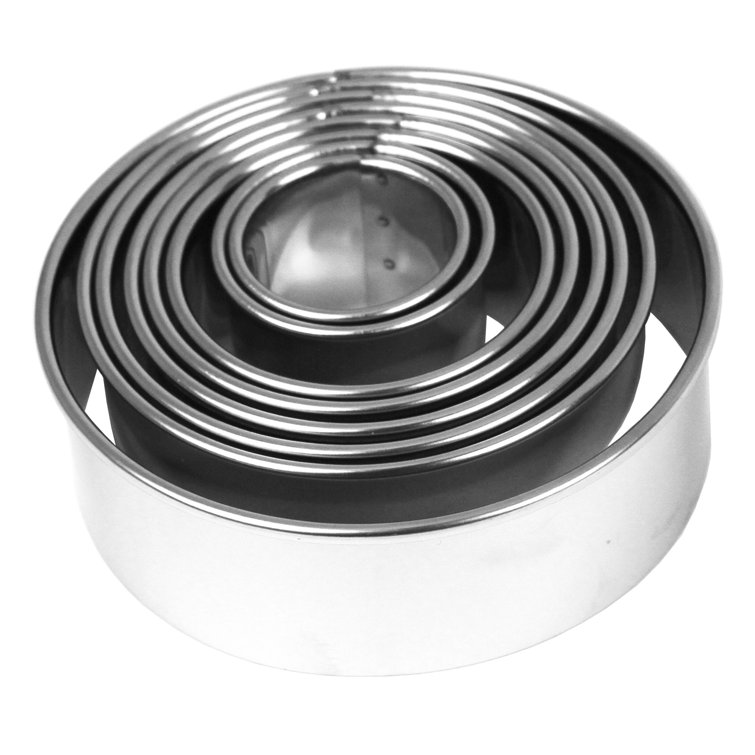 Top Features:
Dishwasher safe
Stainless steel
Lifetime warranty
Simple is good. This eight-piece cutter set is excellent for making everything from cookies to biscuits. Made of high-quality stainless steel, these cutters are easy to clean and simple to store. With a lifetime warranty, your favorite baker will appreciate the caliber of these important kitchen staples.  
View Oneida 8-Piece Cutter Set on Wayfair
Top Features:
Consistent
Non-slip
Easy to clean
Your favorite baker will love creating lovely little spritz cookies with this 14-piece cookie press set. The non-slip base keeps the press steady so they can get uniform cookies with a simple pump of the large, comfortable lever. The body is easy to fill and is clear, so they will be able to see how much dough they have left. This set includes 12 durable stainless steel disks — daisy, flower, sunflower, fleur-de-lis, butterfly, bear, shell, leaf, heart, snowflake, tree, and wreath – in a convenient storage case.  
View OXO Good Grips 14-Piece Cookie Press Set on Amazon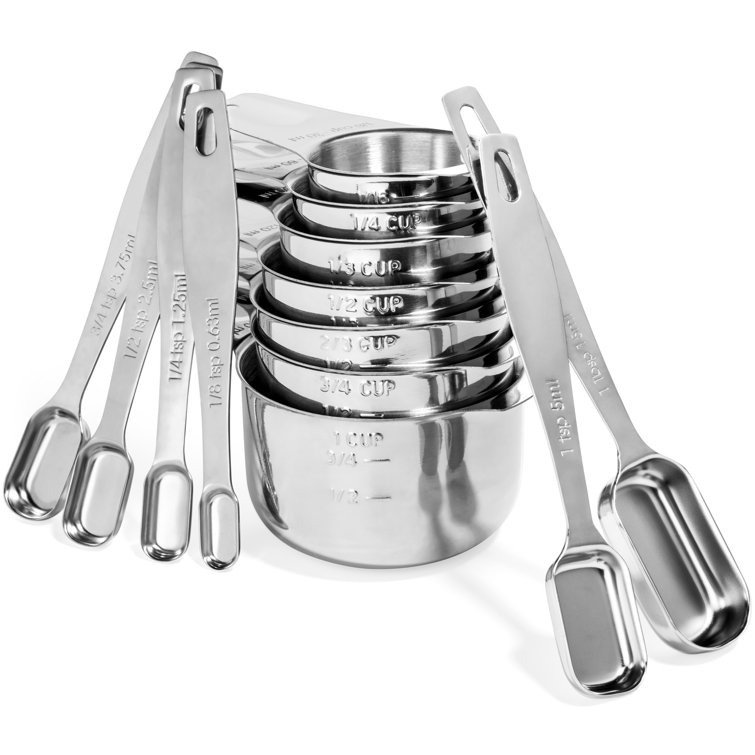 Top Features:
Stainless steel
Stackable
Dishwasher safe
Baking is a science. Made with the most by-the-book baker in mind, this measuring cup and spoon set has engraved measurement markings that will never wear off. It also has long handles so your favorite baker's hands remain mess-free. Since this set is made from high-quality stainless steel, it is rust-proof, corrosion-proof, chemical resistant, and dishwasher safe. Their nesting design ensures easy, compact storage. 
View Vita Saggia Stainless Steel Measuring Cup and Spoon Set on Wayfair
Sale
Top Features:
Imperial and metric
Magnetic
Easy to clean
This kitchen conversion chart magnet is a must-have stocking stuffer for your favorite baker in your life. Sturdy and easy to clean, this heavy-duty magnet serves as a quick reference for converting measurements of dry and liquid weights, volumes, temperature Celsius to Fahrenheit, and more. Its glossy, water-resistant finish is easy to wipe clean, and its strong magnet will help keep it in place. 
View Kitchen Conversion Chart Magnet on Amazon
Top Features:
360-degree turntable
All-in-one kit
Budget-friendly
This whopping 103-piece cake decorating kit is an affordable gift that will make a lasting impression. This all-in-one set will give your baker — whether novice or veteran —  everything they need to decorate a cake, from a 360-degree turntable and spatula to a leveling tool and decorating tips. Plus, all of the pieces are dishwasher safe, and it comes with a cleaning brush for cleaning the tips.  
View Kootek 103-Piece Cake Decorating Tool Kit on Amazon
Top Features:
Set of six
Dishwasher safe
Stackable
Treat your favorite baker to a set of these stainless steel mixing bowls. Their non-slip bottoms will not only keep them from slipping, but they will also add a bit of flair to their kitchen with their wide range of rainbow colors. Easy to use, clean, and store, these dishwasher-safe, stackable nesting bowls will become a fast favorite. 
View Stainless Steel Mixing Bowls Set on Amazon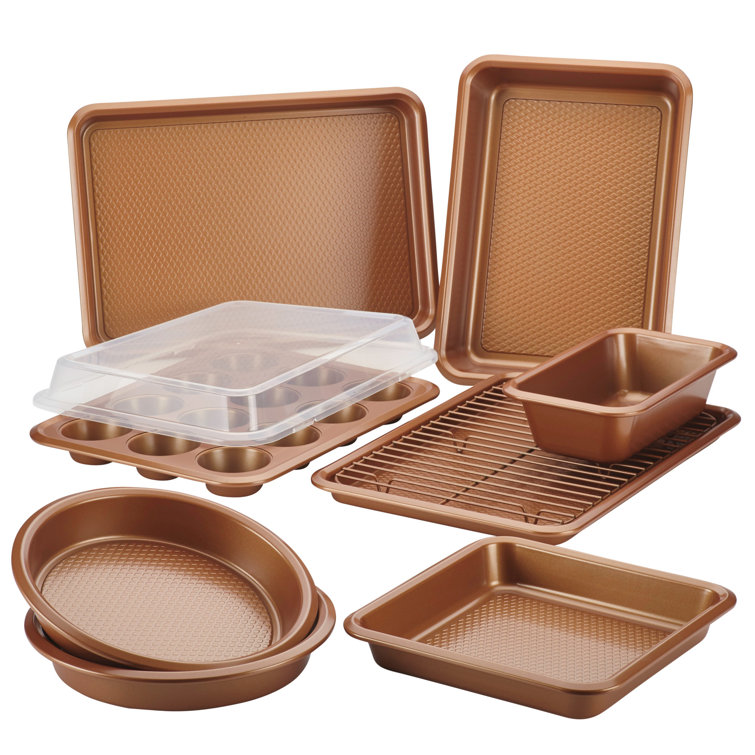 Top Features:
Non-stick
Heavy duty
Oven safe to 400 degrees
Add a touch of timeless copper to your favorite baker's kitchen with this high-performance bakeware set. Its diamond-textured surface will assure their chocolate chip cookies bake evenly and their birthday cakes never, ever stick to the pan. These pans are dishwasher safe, but hand-washing is recommended. 
View Ayesha Curry 10-Piece Non-Stick Copper Bakeware Set on Wayfair
Top Features:
It's a darn good thing there are some pretty big stockings on the market because here is yet another irresistible stocking stuffer for your favorite baker. Useful and whimsical, this adorable pie bird works effectively at venting double-crusted pies. The bird will release steam through its beak, preventing the pie from boiling over and having a soggy crust. 
View Norpro Ceramic Pie Bird on Amazon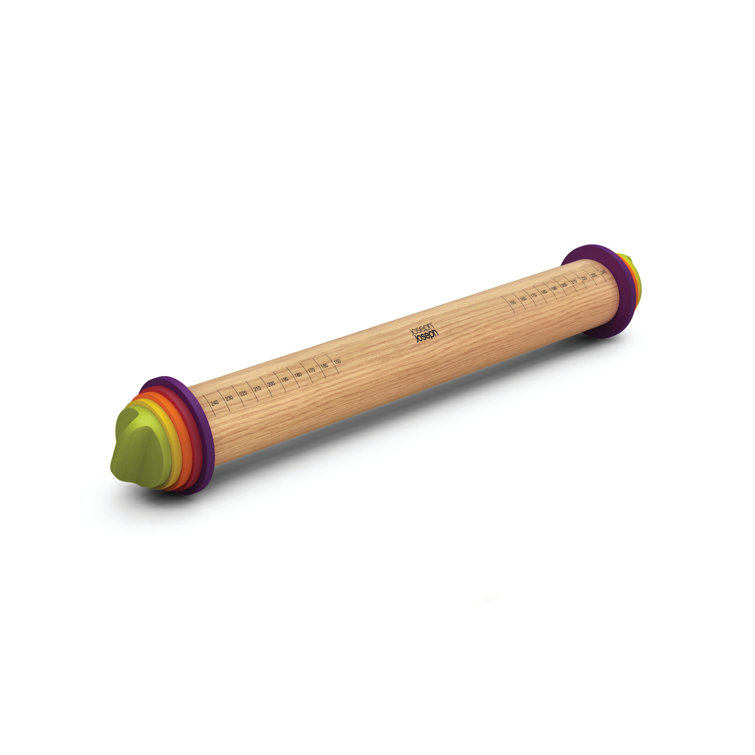 Top Features:
Adjustable
Dishwasher-safe removable discs
Solid wood rolling pin
This solid wood rolling pin with removable discs takes the guesswork out of preparing biscuit dough, pie crusts, and pastries. The four, different-sized sets of removable discs raise the rolling surface to create exactly the required pastry thickness, ensuring that pastry or dough is rolled out evenly. The discs are brightly color-coded for easy selection and a little kitchen fun.
View Joseph Joseph Adjustable Rolling Pin with Rings on on Wayfair
Sale
Top Features:
Disposable
Bulk
Food-grade silicone paper
It's hard not to smile at these tulip baking cups. They are so elegant and fanciful — sure to elevate all of your favorite baker's special treats. Made of high-quality, food-grade silicone paper, these baking cups can withstand temperatures up to 425 degrees. Once cooled, they are easy to remove from muffins and cupcakes alike. 
View BAKHUK 200-Piece Tulip Cupcake Baking Cups on Amazon
Top Features:
Reusable
Colorful
Easy to clean
Baking cups galore! These affordable and reusable baking cups are a must-have in any kitchen. Perhaps a little less elegant than the last ones on our list, these are so fun we had to include them. Plus, they are a great choice for bakers who hate to see the waste of ordinary cupcake liners. Easy to use and even easier to clean, these rainbow cups will brighten anyone's day.  
View Amazon Basics Reusable Silicone Baking Cups on Amazon
Top Features:
Wide selection of colors available
Dishwasher safe
Heat-resistant
And finally, for the pièce de résistance, this five-piece kitchen utensil set is a must-have for any baker. Developed with culinary enthusiasts in mind, the set features task-defined spatula blades made from premium silicone and carefully crafted wood handles engineered for a comfortable grip. Available in a wide variety of colors, you're sure to find one that will complement your favorite baker's kitchen decor perfectly. 
View Le Creuset Five-Piece Utensil Set with Crock on Wayfair