The Design Home is reader-supported. When you buy through links on our site, we may earn an affiliate commission.
If there is one thing we know about moms, it's that they rarely take time for themselves. This year, instead of getting your mom a vacuum cleaner — which yes, we know she would use and appreciate, why not treat her like the queen she is and buy her a luxurious gift she would never buy for herself.
Your mom has done a lot for you. It's time to spoil her with one of these 20 gifts we've selected to help her have an unforgettable holiday season.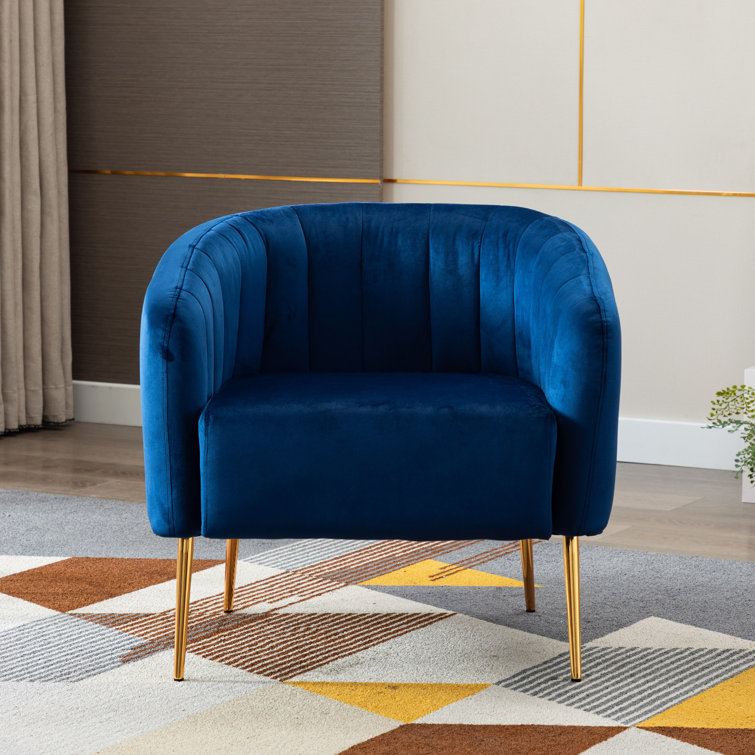 Top Features:
Available in three colors
Luxurious
Space-saving
It's time for mom to sit back and relax in this gorgeous velvet chair. Available in three colors — sapphire blue, warm gray, and blush pink — it has beautiful gold-finished legs. With its old-school glam look, it's sure to make your mom's favorite reading nook feel extra special.
At 27.7" inches wide, its petite stature promises to not take up too much space or become a catch-all for clothing and other rogue items. However, don't let its size fool you, this luxe piece can hold up to 300 pounds, just in case someone needs to snuggle up with mom.
View Abasi Wide Velvet Barrel Chair on Wayfair
Top Features:
Soy wax
40+ hour burn time
Made in the U.S.A.
Gone are the days of kitschy "Mom" mugs and chachkies that get buried in the cabinet or left out to collect dust. Mom will proudly display this adorable Best Mom Ever soy wax candle that is not only functional, but also stylish. From modern to farmhouse, this candle is a cozy home accessory.
Made with premium sea salt, jasmine, cream, and wood fragrance oils, a soy wax blend and 100 percent cotton wick, this candle smells amazing and will burn cleanly and evenly.
View Sweet Water Decor Best Mom Ever Soy Wax Candle on Amazon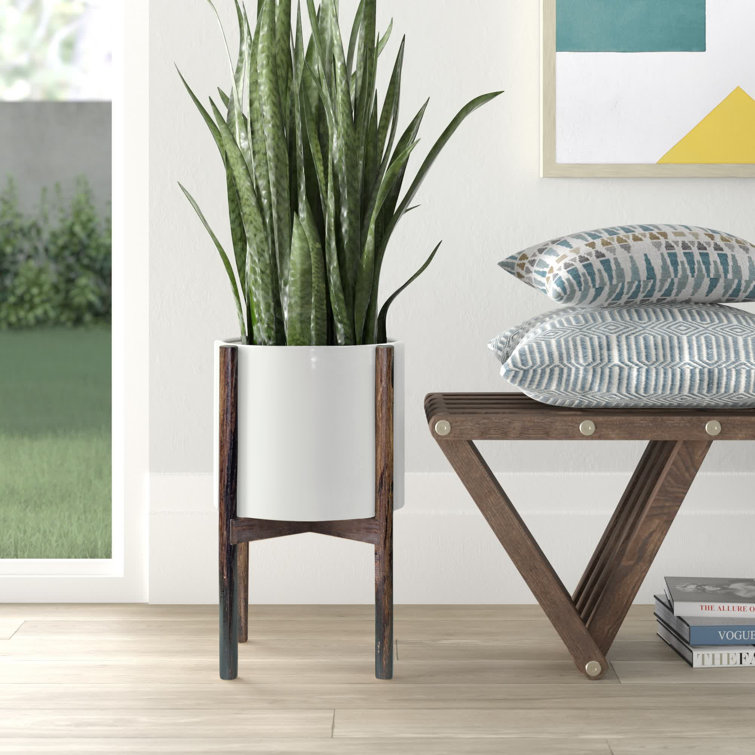 Top Features:
Available in four colors
Handmade
Natural wood grain
Sure, flowers are lovely, but plants (and planters) are the gift that keeps on giving. Not only are houseplants aesthetically pleasing, but they also reduce stress and help purify the air.
Suitable for indoor or outdoor usage, this simple and elegant piece will elevate any space. Made of quality, hand-glazed, terracotta ceramic atop a premium, solid wood stand, mom should be thrilled when you give her this trendy boho planter.
View Isabelle Planter on Wayfair
Top Features:
Four timers
Seven night lights
Auto off setting
Essential oil diffusers are a great way to add subtle fragrance to a home. Sadly, so many diffusers on the market look like they are about to take off on a flight to some other planet. Thankfully, there are beautiful, understated options like this ceramic diffuser that will blend into any decor without sticking out like a sore thumb.
Mom deserves to relax and recharge. Aromatherapy is one of the best ways to create a soothing, relaxing environment. Just add a few drops of her favorite essential oils, and the fine, calming mist will be emitted into her surroundings. When used without essential oil, the device acts as a humidifier to increase humidity in the air.
VIew Ceramic Essential Oil Diffuser on Amazon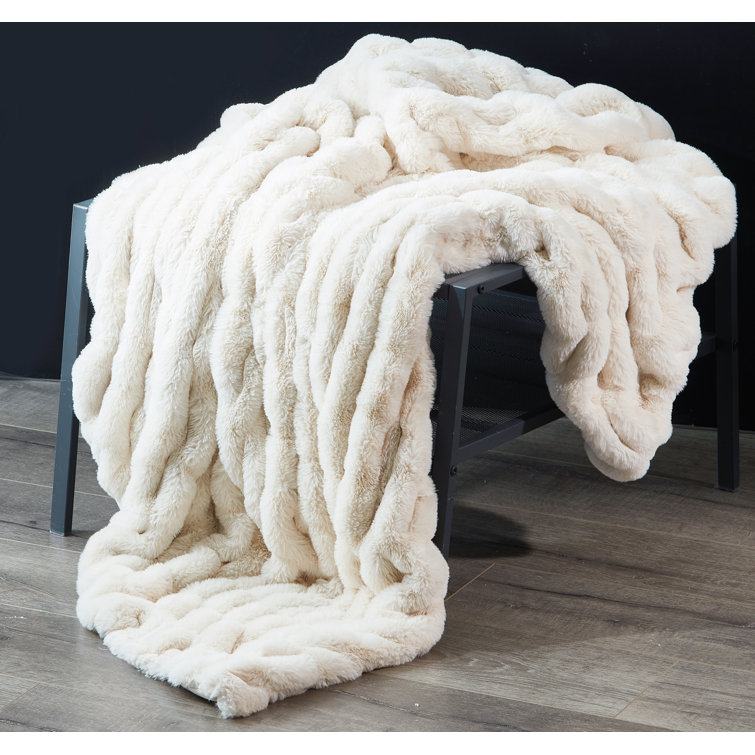 Top Features:
Available in four colors
Oversized
Machine washable
Luxurious and machine-washable? This insanely soft throw — available in four neutral shades — will have your mom feeling cozy and happy all fall and winter long. Wonderful for curling up with a good book or her favorite binge watch, this acrylic faux fur will add comfort and glam to any space.
Reviewers marveled over the softness of the blanket and how opulent it looked.
View Faycelles Faux Fur Throw on Wayfair
Top Features:
DIY
Easy installation
Quality metal
If your mom loves wine and crafting, this gift is likely to be a big hit. Made of high quality metal, these fun letters can be displayed as a single monogram or in a grouping to form a favorite word or name. A quick, easy project — crafting these letters does not involve a lot of skill — just a lot of corks. So, bottoms up!
View Metal Monogram Wine Cork Holder on Amazon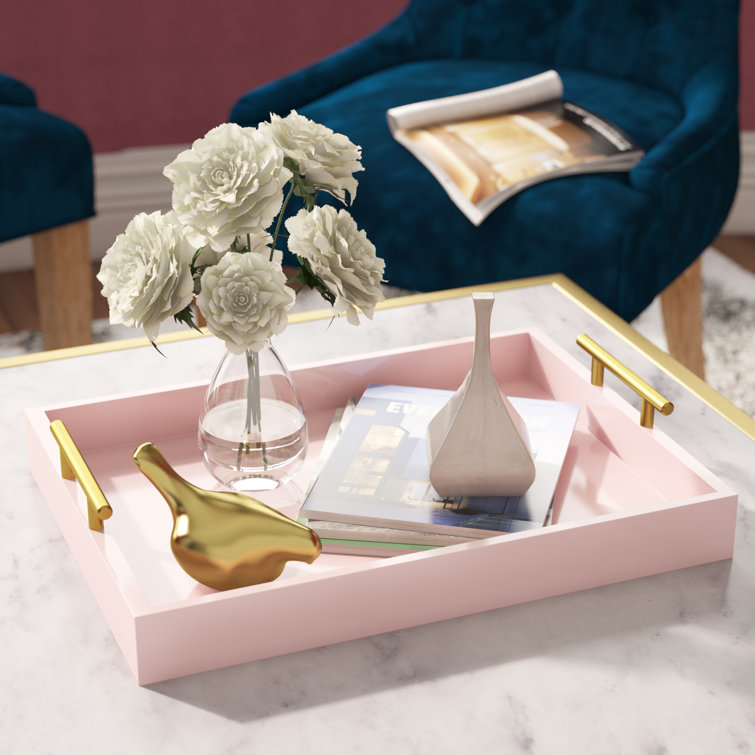 Tops Features:
Various color and finish options
Metal handles
Easy to clean
When was the last time you served your mom breakfast in bed? This sophisticated accessory is excellent for serving, pampering, and keeping things neat and tidy. Widely versatile, this tray is available in a variety of high gloss finishes and polished metal handles, including mirrored.
You'll be sure to find one, two or ten that are wonderful for her bedroom, living room, entryway, home office or vanity. It even has pads on the bottom to protect wherever she sets it down. Reviewers were impressed with the quality and heft of the tray.
View Aheli Hepner Tray on Wayfair
Sale
Top Features
Available in four finishes
36 dimmable lights
Magnifying
Give your mom a little Hollywood glam with this tri-fold makeup vanity mirror with 36 adjustable LED lights. It also has magnifying modes for applying eyeliner, mascara, grooming eyebrows, or inserting contact lenses.
The light, powered by either four AAA batteries or a USB cable, is natural and soft, bright but not too bright. It also boasts a 180-degree swivel feature and a bottom storage tray for makeup and accessories.
View Trifold Makeup Vanity Mirror on Amazon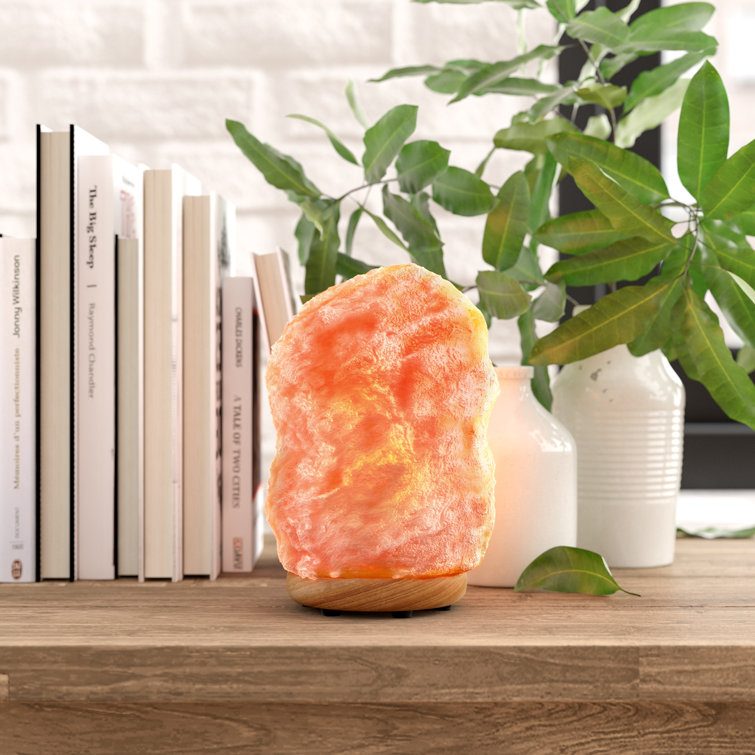 Top Features:
Dimmable
Naturally antibacterial
Air purifying
This Himalayan salt lamp is the gift your mom didn't know she wanted. When lit, the lamp will emit a calming amber glow, made even more soothing by its dimmable switch. The warmth from the bulb will heat the salt, ionizing and purifying the surrounding air.
Be forewarned, the warmth will also cause the natural salt to weep and eventually change shape. It is recommended that she wipe the lamp with a paper towel if the salt is damp to prevent it from dripping onto any other surface. However, the lovely glow from this lamp far outweighs the minimal maintenance it requires.
View Barton Salt Lamp on Wayfair
Top Features:
Memory foam
Ergonomic
Removable pillowcase
Does your mom always seem to have a pain in the neck? No, we're not talking about your siblings, we're talking about literal pain. If so, treat her to a memory foam pillow. This cervical pillow is made of high-quality memory foam with moderate firmness to ensure comfortable support while sleeping. That support can help relax neck pain and shoulder stiffness.
The butterfly-shaped contour pillow will properly support the neck and head, facilitating alignment of the head with the body and spine. This orthopedic pillow is customized for back and side sleeping. This year, give your mom the gift of a good night's sleep.
View Misiki Memory Foam Pillow on Amazon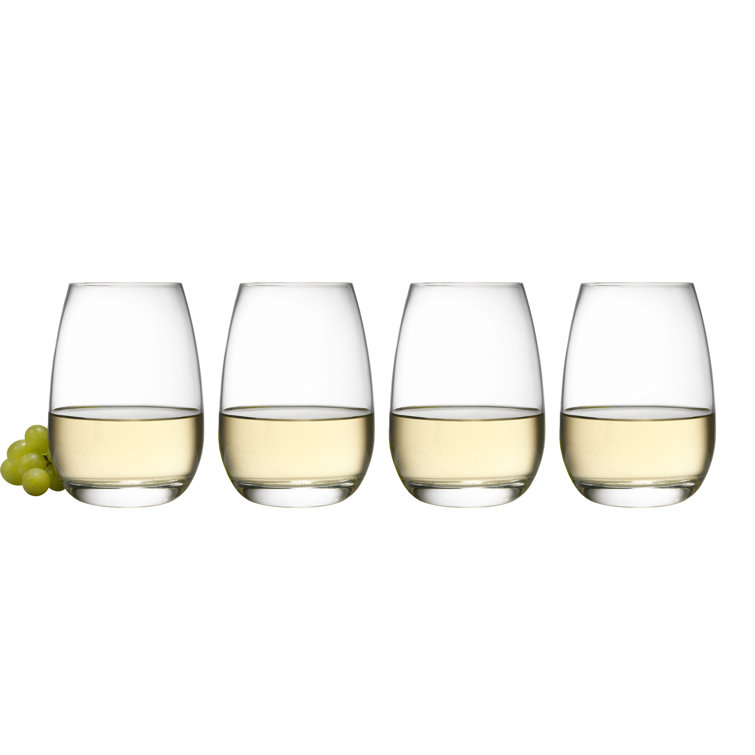 Top Features:
Break-resistant
Lead-free
Durable
We know, we know, wine glasses with giant bowls and long, elegant stems are elegant, but they aren't very practical. And if there's anything else we know about moms, it's that they are practical. Fear not, we have a solution. These stemless wine glasses are made of Sparx break-resistant glass that is both ultra-clear and durable.
These machine-blown glasses are lead-free, have laser-cut rims, and maintain their clarity for up to 2,000 industrial dishwashing cycles. Elegant and practical, these glasses are a win, win.
View Luigi Bormioli Stemless Drinking Glasses on Wayfair
Top Features:
Available in a variety of colors
Slim design
Sturdy construction
Treat your mom to a closet makeover with these beautiful slim, velvet hangers. Available in multiple styles and colors, these matching hangers are sturdy enough for shirts, dresses, blazers, and pants as well as heavier pieces like coats. Their durable metal construction with a non-slip velvet texture surface will keep items in place and prevent shifting and slippage.
Their slim profile and sturdy design will maximize space, while their smooth, rounded edges prevent clothing from becoming misshapen. They are lightweight and versatile for everyday use, offer long-lasting strength, and notches to keep shoulder straps in place. With this much elegance and functionality, your mom can Marie Kondo the heck out of her space.
View Amazon Basics Slim Velvet Hangers on Amazon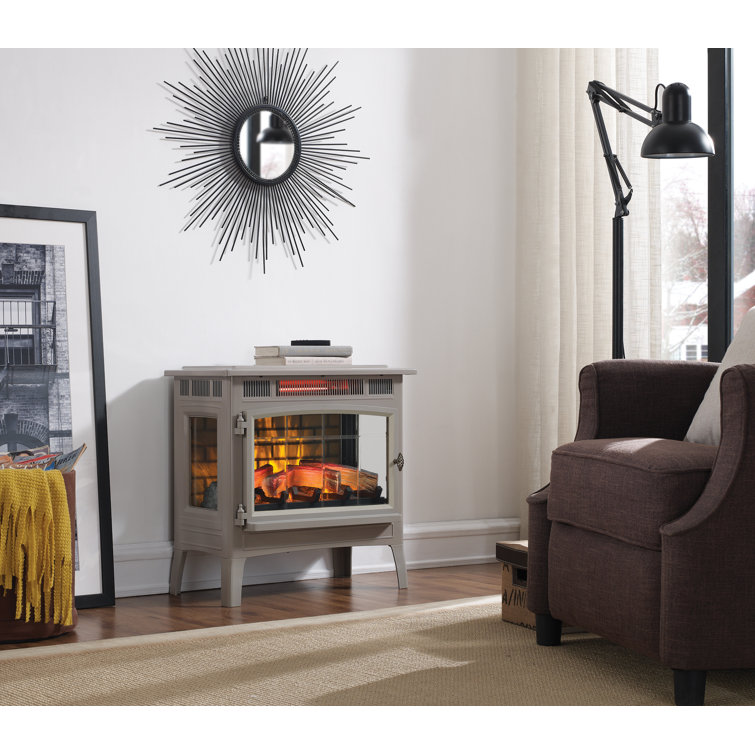 Top Features:
Available in a variety of colors
Side viewing windows
Remote control
It's hard to choose the top features for this electric stove because there are just so many. We love the wide variety of finishes and the side viewing windows. The fact that it has a remote control and adjustable thermostat makes it score high marks with us, too. Just as nice is that it stays cool to the touch while it heats up 1,000 feet of square space. This stove should warm mom's heart and her home.
The infrared heat produced by this stove helps to maintain the natural humidity without drying out the room's air. This electric stove features a durable metal body construction with side viewing windows and a beveled glass, operable door. The realistic flame effect with a glowing log and ember bed comes with five adjustable brightness and speed settings. It can be operated with or without heat, providing the ambiance of a gentle rolling fire all year long.
VIew Westhoughton 24" W Electric Stove on Wayfair
Sale
Top Features:
Portable
Versatile
Auto-off
Help mom ease stiffness, eliminate fatigue, soothe aching muscles and promote proper blood circulation with this shiatsu massager. All she has to do is choose the stimulation mode, regulate the heat, sit back and relax. Although called a neck and back massager, it can be used all over the body from head to toe.
It's the gift that will keep giving all year. No more pains hindering her every move. No more stress and anxiety getting in the way. No more restricted range of motion. Give mom the gift of long-lasting pain relief. It even comes in a lovely leather pouch for hassle-free carrying and effortless storage so your mom can enjoy a rejuvenating massage in any room of the house.
View Massager with Heat for Neck and Back on Amazon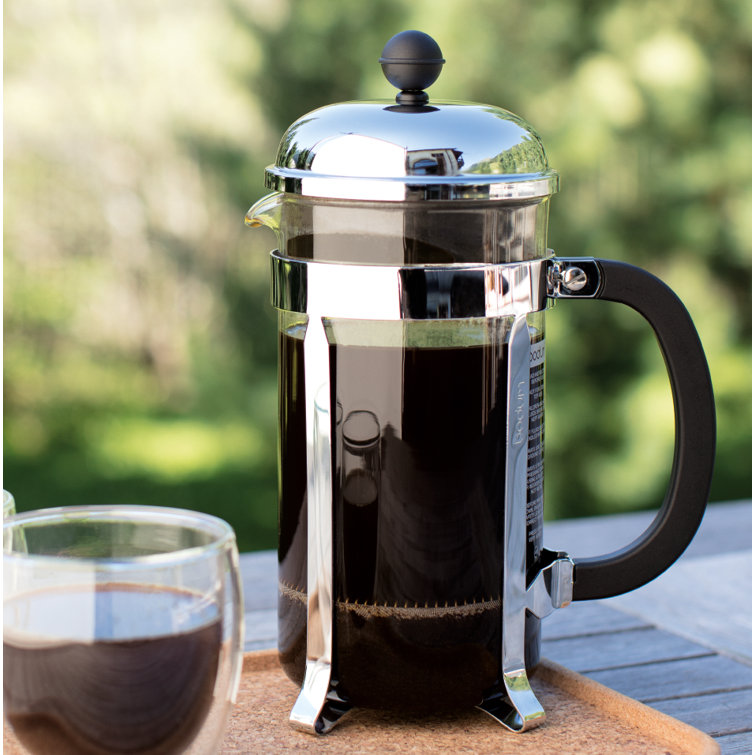 Top Features:
Available in a variety of sizes and finishes
Permanent coffee filter
Dishwasher safe
In a world of go, go, go, it's important to slow down. Moms, especially, never seem to have a moment to themselves. Insert French press. We know what you're thinking: Doesn't French press coffee take forever to make? Think again! All you have to do is boil some water, let it steep for four minutes, and press. That's it.
The Chambord coffee maker will make every cup of coffee feel special. No more Jetson's single-cup robot machine. Just a smooth, delicious, classic cup of French press coffee that will remind your mom to savor each day, and a beautiful glass coffee maker that will add elegance to any countertop.
View Bodum Chambord French Press Coffee Maker on Wayfair
Top Features:
Available in a variety of colors
Ergonomic handle
Whistle
Speaking of French press coffee, you can also treat your mom to this adorable Le Creuset tea kettle. Its petite shape is wonderful for preparing French press coffee, oatmeal, and, of course, tea. Its durable carbon steel heats water rapidly and a fixed single-tone whistle alerts when the water has reached a rolling boil.
Its enamel-on-steel finish is chip-resistant and easy to clean. Le Creuset kettles make excellent gifts and are a beautiful way to add a touch of color to any kitchen.
View Le Creuset Enamel On Steel Demi Tea Kettle on Amazon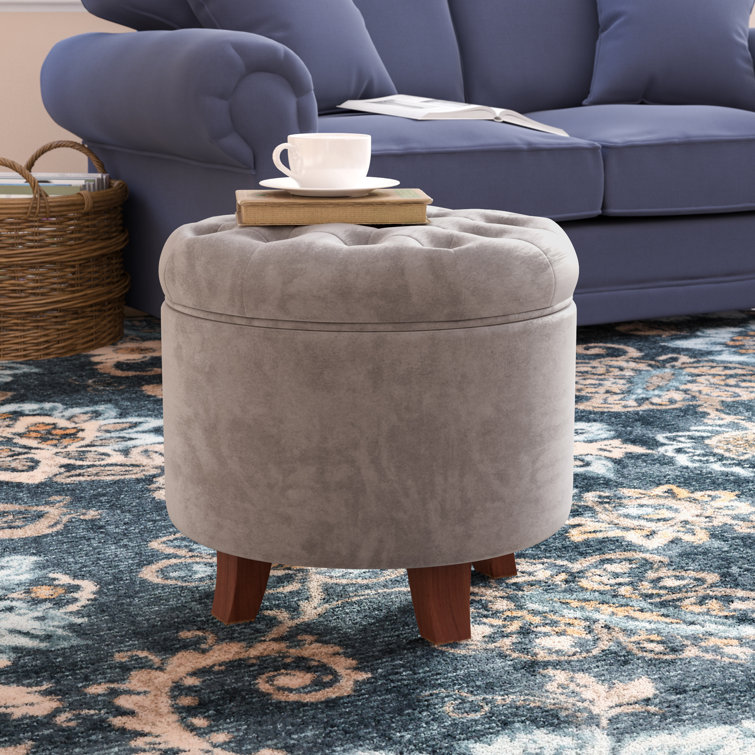 Top Features:
Available in a variety of colors
Doubles as storage
250-pound weight capacity
Moms love having their homes clutter-free and full of family and friends. That's why this tufted round ottoman is a thoughtful gift. Not only does it work for extra seating, but it also doubles as storage. And when everyone has left or is tucked in for the evening, Mom can sit back, relax and put her feet up.
Available in a wide variety of velvet upholstery colors, with wooden legs and a button-tufted lid, this ottoman will add a sophisticated flair to any room.
View Tufted Round Ottoman with Storage on Wayfair
Sale
Top Features:
Intelligent temperature control
Four massage rollers
Vibration
Your mom deserves to soak her feet after a long day's work. This massaging foot spa will relieve tension and increase circulation. All she has to do is pour water into the footbath, choose the temperature, and enjoy her comfortable spa time. The warm bubbling water and various acupressure and massage settings will make her feel pampered and relaxed.
View Foot Spa Massager with Heat on Amazon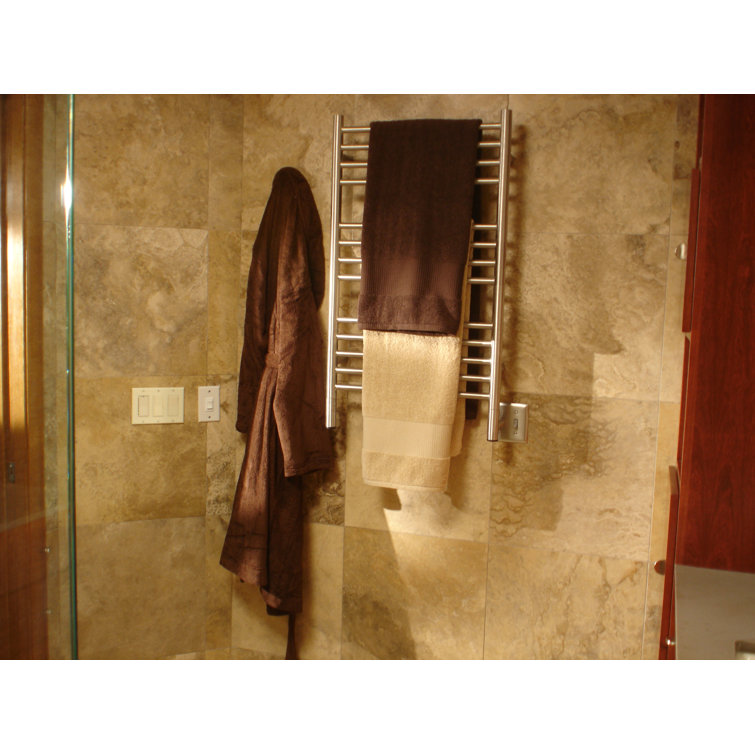 Top Features:
Available in four finishes
Integrated on/off switch
Wall mount
Your mom may not have the time or the finances for regular visits to the spa, but there's no reason the spa can't come to her. Available in four metal finishes, this wall-mounted electric towel warmer will make any bathroom look and feel luxurious. Note, this item is hardwired, so unless you yourself are an electrician, you will want to factor in the cost of install before investing in this gift.
View Wall Mount Electric Towel Warmer on Wayfair
Sale
Top Features:
Silent operation
Auto shutoff
Five-piece facial kit bonus
We've talked aromatherapy, we've talked massage, and we've even talked feet. But please don't forget your mom's beautiful face. She absolutely deserves more than the steam that comes out of the dishwasher. This large 3-in-1 facial steamer will unclog pores and sinuses, humidify the air, and even warm towels for easy make-up removal.
This full-size steamer has a generous water tank that allows for 30 minutes of working time with completely silent operation. It also includes an auto-shutoff sensor that powers the Nanosteamer down when the water runs out and a five-piece facial kit just in case mom wants to go all out.
View NanoSteamer Large 3-in-1 Facial Steamer on Amazon