The Design Home is reader-supported. When you buy through links on our site, we may earn an affiliate commission.
Purchasing a house is such an exciting time, topped only by celebrating the holidays in it. After all of the furniture is in place and the boxes are unpacked, it is time to personalize it and call the house a home. But chances are, there are still plenty of items that a new homeowner needs.
We've put together a list of 20 outstanding gifts to help your favorite new homeowners fill up their brand-new space.
Top Features:
Custom
Solid wood
Made in the U.S.A.
We love, love, love this personalized cutting board, available in four sizes. Although kind of too pretty to use for actual cutting (unless you want to use the non-personalized side), it also makes for a great serving or display piece. You can even order a display stand, matching wine glasses, serving board or coasters, and gift wrapping with a personalized note for one-stop shopping. 
View Personalized Cutting Board on Amazon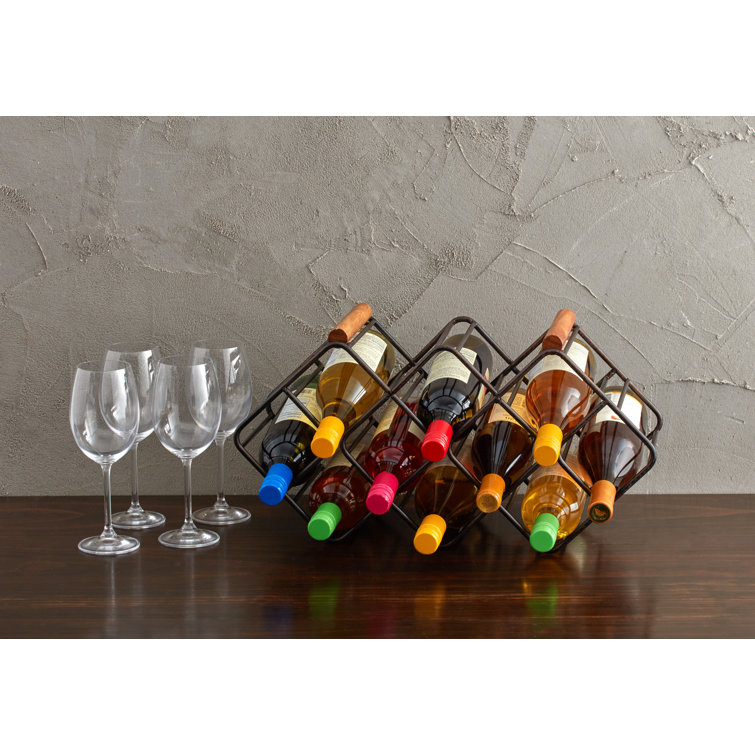 Top Features:
Stackable
Handcrafted
Wrought iron
Who doesn't love to ring in the holidays with a glass or two of cheer? This tabletop wine bottle rack is a wonderful way for your favorite new homeowners to be prepared to entertain (feel free to throw in a bottle or two to start their collection). If a case is not enough or they are true connoisseurs, this wrought iron rack with acacia wood buffer stacks for additional storage. 
View Tabletop Wine Bottle Rack on Wayfair
Top Features:
Good juju
Easy to care for
Includes planter
Houseplants make great housewarming gifts, but the pachira aquatica — more commonly known as the money tree — has a history of bringing health, wealth, and prosperity to its owner, making this plant a wonderful housewarming gift. These easy to care for trees are available in three different sizes and come in a neutral planter that will fit in with any decor. 
View Costa Farms Pachira Money Tree on Amazon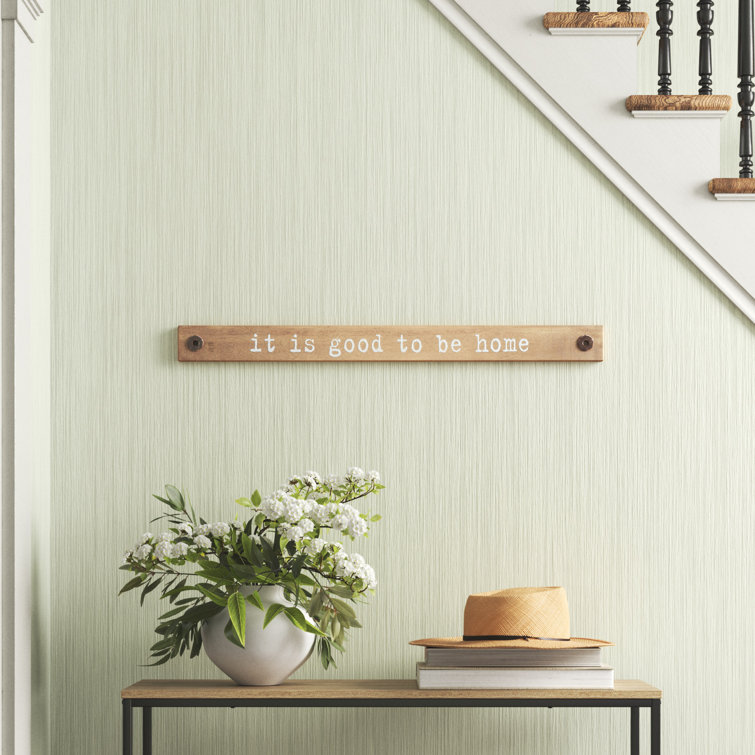 Top Features:
Solid wood
Wall mounting hardware included
Wipe clean
We love this sign that offers the simple reminder: It is good to be home. Printed in the vintage font on solid wood, this sign will look lovely in your new homeowners' entryway, bringing a smile to their faces on good days and bad.   
View It Is Good to Be Home Wall Decor on Wayfair
Top Features:
Custom
Refillable
Made in the U.S.A.
Get your new homeowners ready to send out their holiday cards with this custom return address stamp. We're fans of the self-inking model (no mess!), but the wood handle with an ink pad does offer a bit of nostalgia. Available in four designs, customization can be up to five lines, and we love the mix of cursive and block font. 
View Custom Return Address Stamp on Amazon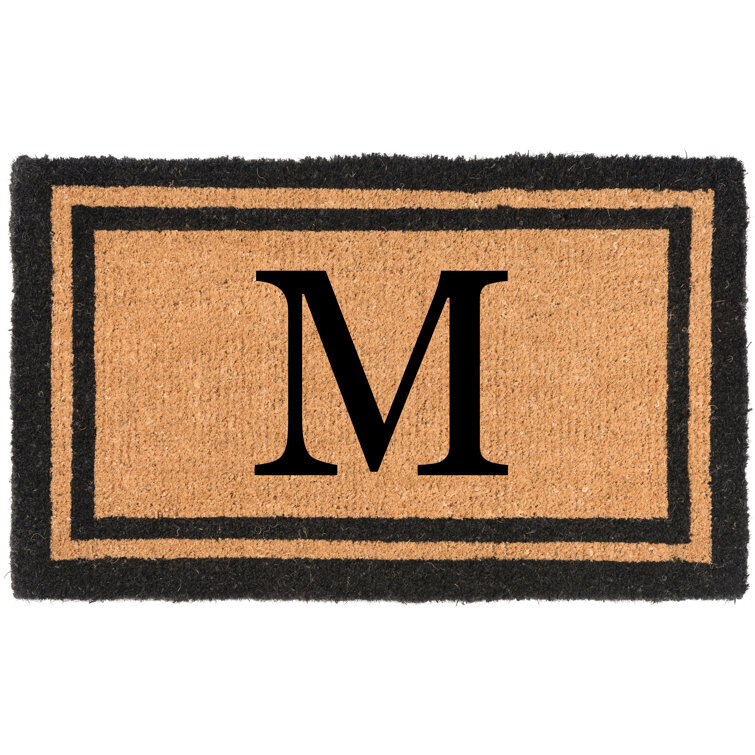 Top Features:
All-weather
Extra thick
Stain-resistant
There is something so classic about a monogram. This indoor/outdoor doormat features a black double border frame with a bold capitalized initial for a personal touch. Your favorite new homeowners can welcome their guests (including you!), and keep their house clean with style.
View Monogrammed Welcome Mat on Wayfair
Sale
Top Features:
Soy blend
80-hour burn time
Neutral color
You can never have too many candles. Make their house a home with this soy blend, New Home candle with scents of jasmine, cedarwood, and lime. We love the neutral wax color and the bold font on the label of this candle, making it a great fit for any decor.  
View New Home Scented Candle on Amazon
Top Features:
Available in a plethora of colors
Easy to use
Classic
If we've learned anything about moving over the years, it's that the small things sometimes get lost in the shuffle. The last thing your favorite new homeowners want to go missing during the holidays is their corkscrew. This classic, double-hinged design will assure that the wine will flow, given that you provide a bottle of that too.
View Double Hinged Waiter's Corkscrew on Amazon
Top Features:
1080P HD video
Motion detection
Mobile notification
Whether family or friend, the safety of your loved ones is always the number one priority. Ensure their safety with this Ring video doorbell. It will be the housewarming gift they never knew they needed, but can't imagine living without it. They will receive mobile notifications when anyone presses their doorbell or triggers their built-in motion sensors. This will allow them to see, hear, or speak to whoever is at their front door right from their phone, tablet, or PC. 
View Ring Video Doorbell on Amazon
Sale
Top Features:
Portable
Easy to store
Efficient battery
Houses require maintenance and when you own one, you are responsible for it. This home tool kit has everything your favorite new homeowners will need for life's simple fixes. From a 20V drill to a hammer, screwdrivers to a utility knife, this tool kit with a convenient carrying case is ready to grab and go for all of their home projects and repairs.  
View Black + Decker 20V Max Drill and 68-Piece Home Tool Kit on Amazon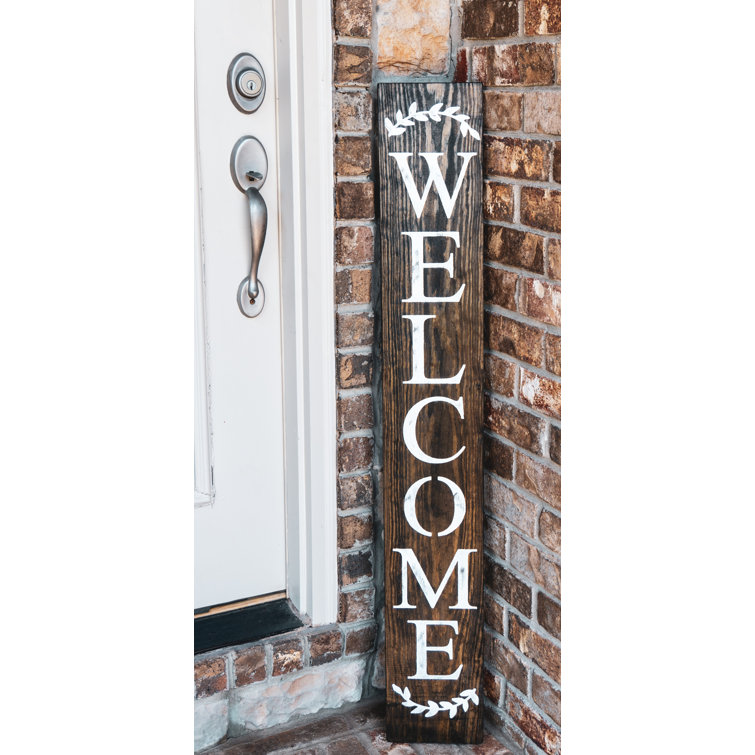 Top Features:
Painted-on letters
Classic design
Wood
This wood "Welcome" sign with painted-on letters will add instant charm to your new homeowners front porch or stoop. Its classic, wind-resistant, temperature-resistant, and UV/fade-resistant design will go with any exterior and can be incorporated into all of its holiday decors. 
View Coaldale Welcome Sign on Wayfair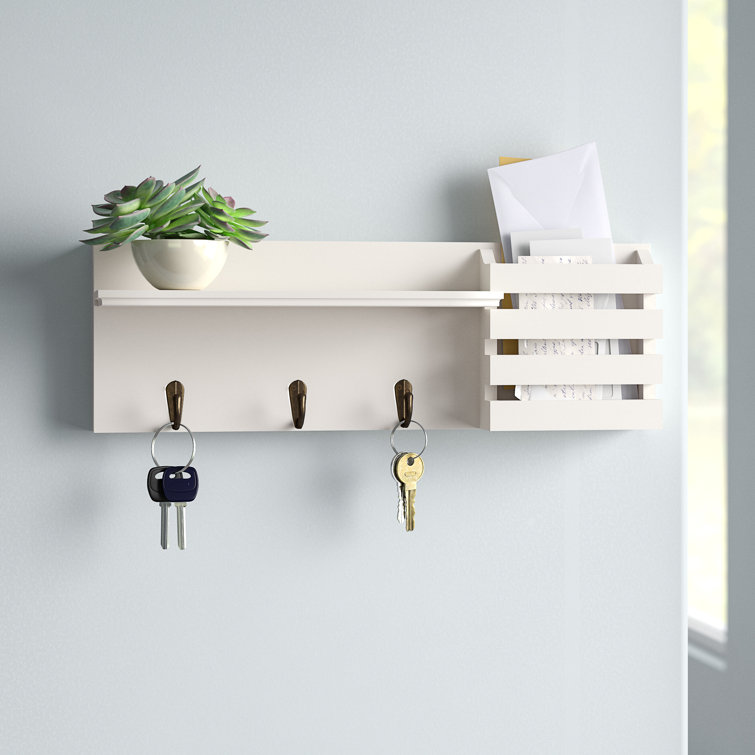 Top Features:
Manufactured wood
Fully assembled
Neutral finish
Everyone who owns a home knows that organization is key, especially if you never want to lose your keys. This hanging utility shelf will provide your favorite new homeowners with a place for their keys and mail, plus a sweet little shelf for other essentials or simply for decorating.
View Hines Utility Shelf with Pocket and Hanging Hooks on Wayfair
Sale
Top Features:
Damage-free decorating
No tools required
Bulk pack
Decorating a new home can be a daunting task. No one wants to put unneeded holes in their walls. This bulk pack of Command Strips will make decorating quick, easy, and damage-free. Your favorite new homeowners will be able to redecorate when inspiration strikes without having to break out their tools or fill any holes. 
View Command Indoor Hanging Strips on Amazon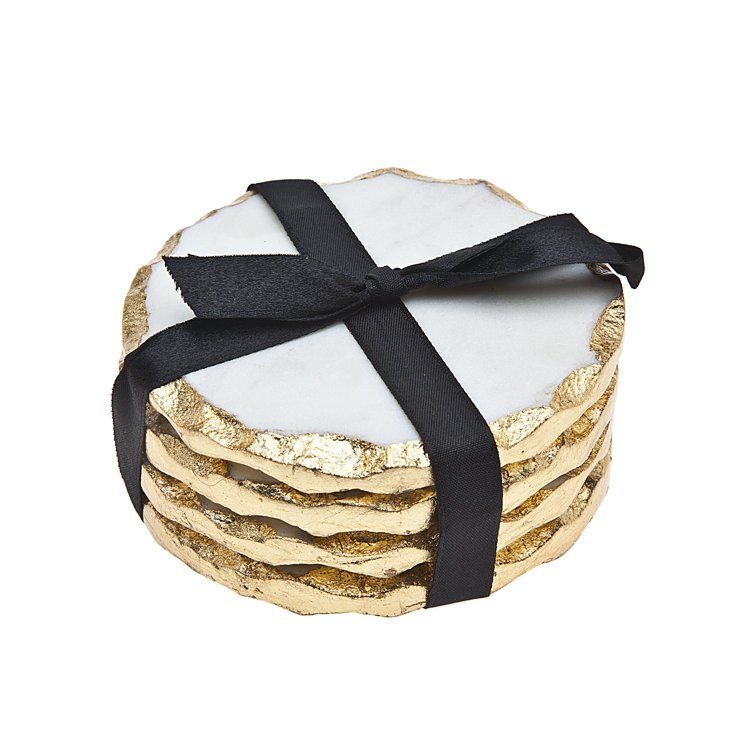 Top Features:
Marble
22K gold trim
Gift boxed
Protect your favorite new homeowners' furniture with these marble coasters edged in 22K gold and backed with felt pads. The classic combination will elevate their entertaining and fit in with any decor. The best part — they come bound in black ribbon with their own gift box for easy gift-giving. 
View Round Marble Coasters, Set of 4 on Wayfair
Top Features:
Ceramic
Two-sided
Gift boxed
Speaking of gift boxes, this sweet ornament comes wrapped in a red bag and protected in a sturdy box. Its simple black and white, two-sided ceramic design is great for hanging on a Christmas tree or as year-round decor.  
View New Home 2021 Ornament on Amazon
Sale
Top Features:
100 percent cotton
Super absorbent
Machine washable
It's OK to be practical when giving gifts. These highly rated, 100 percent cotton towels are a nice touch for every kitchen. Available in four colors, these towels are super absorbent and they look good too. Plus, this large pack ensures they will always have fresh towels ready.  
View Utopia 100% Cotton Dish Towels 12-Pack on Amazon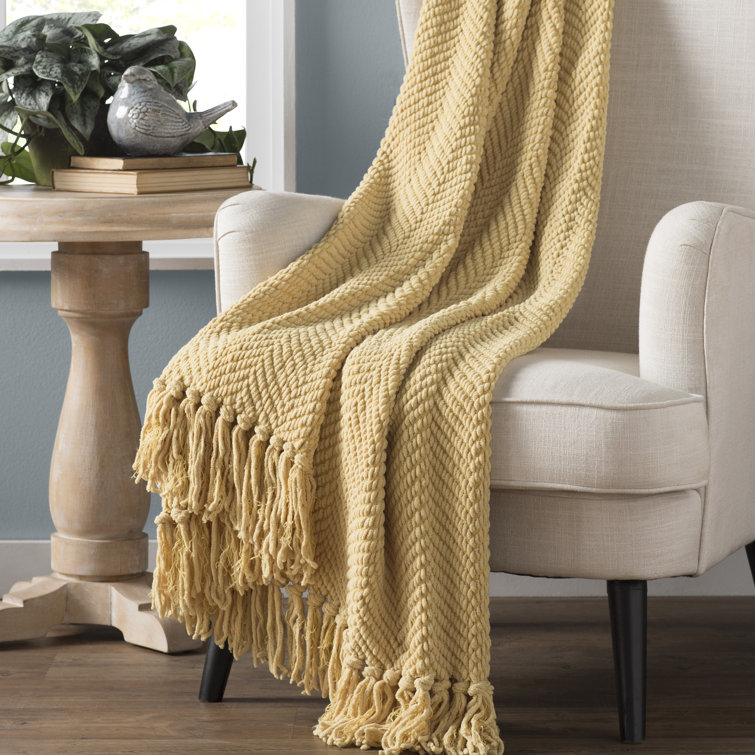 Top Features:
Available in over 30 colors
Lightweight
Machine washable
We can't get enough of this cozy throw blanket that comes in over 30 colors and two sizes. Living room, bedroom, den, home office — you could easily buy your favorite new homeowner's one for each room. The classic diamond chevron pattern with a 6-inch fringe will add an aesthetic layer to any style of decor. 
View Gerth Throw Blanket on Wayfair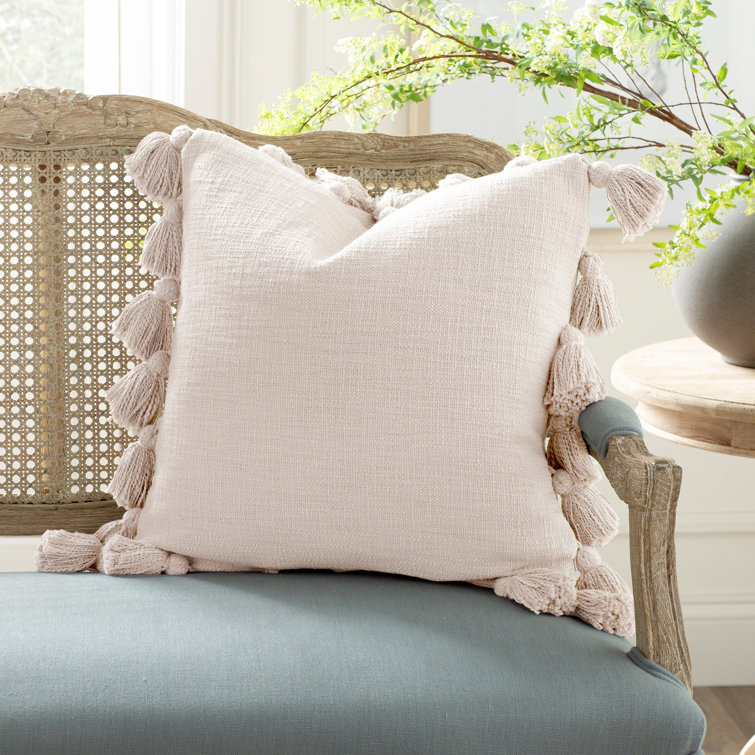 Top Features:
Removable cover
Zipper closure
Insert included
What goes better with a blanket than a pillow? Available in seven neutral colors, these elegant pillows bring a touch of texture to any couch, chair, or bed. Their thick tassel fringe will go well with almost any decor from farmhouse to traditional, boho to contemporary.  
View Interlude Luxurious Square Cotton Pillow Cover and Insert on Wayfair
Top Features:
7 LED light settings
Fine mist
Automatic shut off if water runs out
This whisper-quiet essential oil diffuser will make a home smell great, and the LED-changing lights can give some variety and atmosphere to any room. The natural green aventurine the cover of the diffuser is filled with symbolizes love. That's a wonderful sentiment and a great beginning for any new homeowner.    
View Sheoolor Essential Oil Diffuser on Amazon
Top Features:
Durable
Dimmable
Air purifying
If your favorite new homeowners are looking to make their home their sanctuary, start them off right with a Himalayan salt lamp. This dimmable lamp emits a soft amber glow that will turn any room into a spa-like setting. Not only are these lamps naturally beautiful, but they are also said to purify the surrounding air, bringing freshness and well-being to any space. 
View Himalayan Glow Salt Lamp on Amazon